Overview
Guide Transition Age Youth Toward Better Physical and Mental Health
Through years of clinical work and research, we have created family-based approaches and other tools to help you guide transition age youth (TAY) towards better physical and mental health. We can help you develop the knowledge and skills necessary to effectively support the youth in your care, and ensure their health and safety.
"70% of teens say that anxiety and depression are a major problem among people their age in the community where they live."

Pew Research Center
Curriculum
Encouraging Behavior Change
The topics and methods introduced in the Building Healthy Brains courses are based on the decades-long initiatives and research carried out through the Vermont Center for Children, Youth, and Families (VCCYF) and UVM's Wellness Environment (WE).
Conceptualized and developed by Jim Hudziak, MD, both VCCYF and WE are grounded in the idea that what we do changes gene expression through epigenetic modification, and influences the plasticity of our brain structure and function, and, ultimately, how we think, feel, and behave.
Dr. Hudziak's vision is to expand upon these youth-based initiatives to offer tools for those providing services directly for TAY, making this knowledge more widely available to encourage behavior change in TAY through incentive-based approaches.
Each course in the Building Healthy Brains program is based on the most current neuroscience research. With the transition-age brain at the center of each area of study, you'll have the opportunity to explore many aspects of physical and mental health, learning techniques to support youth in your care, while also opening your eyes to ways you might improve your own physical and mental well-being. See below for the course schedule and descriptions.
Note: Upon registration of each course, you will have access to the course materials for six months. Each course contains four modules. In order to receive your digital badge, you must finish the four modules within the six-month period.
Instructors: William Copeland, PhD, and Ellen McGinnis, PhD
This course is designed to help you support youth in your care in understanding the impacts of their choices, and to help you guide them toward healthier behaviors. Healthy Brains Healthy Bodies focuses on the interplay between your environment, epigenome, brain, and behaviors. Your environment and what you do impacts the structure and function of your brain, and therefore your subsequent thoughts, feelings, and behaviors. This course includes fundamental information on epigenetics, brain structure and function across development, as well as typical behavioral and emotional functioning.
Instructors: William Copeland, PhD, and Andrew Rosenfeld, MD
In Science of Happiness, we will survey the science of well-being with a focus on replacing the standard medical approaches of curing illness or reducing dysfunction, in favor of pursuits such as making meaning, pursuing goals, enhancing well-being, and fulfilling potential. To this end, we will explore the following facets of "happiness":
The neuroscientific and genetic base of happiness
What distinguishes one happiness from another
How "happinesses" interact in daily living
What elements of happiness are changeable
How one would go about optimizing positive experiences in one's life and/or the broader community
The course has an experiential design—it is essential that you are actively engaged in experimentation with these concepts, assaying the tenets, structure, and limits of your own happiness.
Instructor: Jim Hudziak, MD
It is well known that getting adequate sleep is vital for optimal living. What isn't as well known is the brain science behind why it's so important that we all learn how to improve our sleep habits. In Sleep & Your Brain, we delve into the following topics:
The neurological implications of inadequate sleep
Developmental aspects of sleep across the age spectrum
Special populations, such as night-shift workers and parents of infants
These courses focus on improving sleep hygiene in order to improve our own physical and mental health.
Cost & Time
The cost of the program is $299 per course. You have a maximum of 6 months to complete each course. Each course contains four modules. You can expect to spend five to seven hours per module for a total of 20-28 hours per course.
FAQ
If you have a question that is not listed here, our advisors can help! Please email or live chat us!
Advising and Student Support
You have the goal; we'll help you achieve it
We are dedicated to helping you access UVM. It is our role to get to know your experience and goals, assist you in choosing courses, guide you through registration, and serve as your resource throughout your time at UVM.
Curious if your past college credits apply at UVM? Want to understand where a program will take you after completion? Looking for resources for financial aid, tutors, or UVM policies? We're here to help.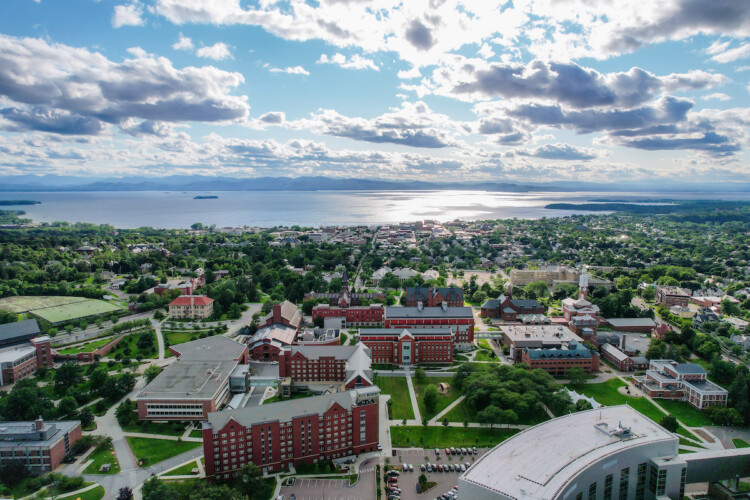 Ready to get started?
Request Information
Submit this form to receive additional program information.