Overview
Gain Hands-on Experience Working in Schools
Each graduate program emphasizes real-world, hands-on, sustained and mentored teaching internships. Throughout the graduate program, you will work in schools under the mentorship of high-quality teachers to try out some of the innovative, research-based methods and strategies you are learning in your UVM courses.
UVM's graduate programs offer pathways to becoming a teacher in the specialties of:
Considering the age group and content area that most interests you is important as you select a program. UVM faculty and staff are here to help you decide.
Upon completion of the master's program, you will have fulfilled professional education requirements for Vermont state licensure in one or more of the following disciplines:
English
Foreign Language (French, Spanish, and Latin)
Mathematics
Social Studies
Science (Biology, Chemistry, Earth Science, and Physics)
Special Education
Dual licensure is also possible for those students who meet the content requirements for multiple subject areas.
Courses
There are no courses that meet this criteria.
Students interested in learning more about a career pathway into teaching through the graduate programs described above, should visit the detailed graduate program pages contained on the College of Education and Social Services.
Students who have not yet enrolled in a graduate degree program, but are interested in taking a course through any one of these programs should follow the Registration button at the top of this page.
Curriculum
Flexible
Students can complete some of the programs and be licensed within one year. Enroll on a full- or part-time basis. Our Graduate Program Coordinators work with you to determine your master's degree of interest and help you have a clear sense of when you could be licensed and in your own classroom.
Career Ready
License Reciprocity Across the United States
Graduates of UVM's teacher education programs will earn a Vermont license that is portable across the United States. Vermont has educator reciprocity with nearly every state and actively participates in the National Association of State Directors of Teacher Education and Certification (NASDTEC) Interstate Agreement. More information can be at the Vermont Agency of Education.
Collaborative Cohort Model
Learning requires dialogue and support. Every year, we select a small group of applicants for each of our programs. All our graduate programs are based on supportive and collaborative environments where our students experience coursework and internships in a collaborative cohort model.
Small Classes and Interactive Pedagogy
The small cohort size also results in seminar-style classes. We believe in modeling the type of learning opportunities that we hope you will then use with your students. As a result, you can expect to participate in collaborative and problem-based learning, investigative tasks, and active learning.
Accredited, Research-Informed, and Clinically Based
UVM graduate programs leading to teacher licensure are accredited at the national level by the Council for the Accreditation of Educator Preparation (CAEP), and by the Vermont Agency of Education Results Oriented Program Approval (ROPA) process.
Our professors have extensive teaching and research experience in education. Most have been elementary, middle level, or high school teachers in diverse schools throughout the United States and abroad. Learn more about the work and current scholarship of our professors by visiting the College of Education and Social Services Faculty Profile System.
Sequence Overview
Advising and Student Support
You have the goal; we'll help you achieve it
We are dedicated to helping you access UVM. It is our role to get to know your experience and goals, assist you in choosing courses, guide you through registration, and serve as your resource throughout your time at UVM.
Curious if your past college credits apply at UVM? Want to understand where a program will take you after completion? Looking for resources for financial aid, tutors, or UVM policies? We're here to help.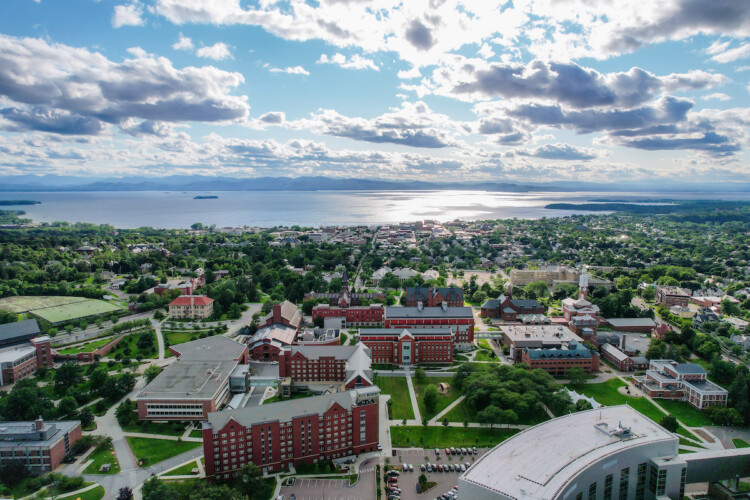 Ready to get started?
Request Information
Submit this form to receive additional program information.