Overview
Cybersecurity Matters More than Ever
The demand for cybersecurity skills is growing in government, private companies, and other organizations such as universities and non-profits.
Organizational leaders, managers, and IT professionals must be prepared to anticipate the wide-ranging impacts of a cybersecurity breach, understand how to mitigate them and learn to prevent them.
Our certificate helps you develop a comprehensive foundation in the knowledge and skills necessary to pursue a career in cybersecurity. Whether you are new to computer science or interested in adding cybersecurity to your undergraduate degree, this credential is highly sought-after.
Courses are online, and the certificate includes a deliberate selection of foundational computer science courses, including programming, web, and database development, as well as cybersecurity coursework covering both the technical and conceptual aspects of cybersecurity. A reliable computer is essential to complete the coursework.
To learn about all of our tracks offered, including this Cybersecurity track, please see our Computer Software Certificate webpage.Please see the UVM Center for Computer Security and Privacy for more information about additional education and research opportunities in this field.
A flexible, online program you can take from anywhere.
You'll build a comprehensive foundation of cybersecurity and computer science.
Earn a credential in a highly sought-after area of expertise.
Curriculum
Cybersecurity, Computer Networks and Computer Programming
All courses are available online. Students must complete five courses or 15 credits (9 required credits, 6 elective credits) with a GPA of 2.0 or above in each course. Each course is 3 credits unless otherwise noted.
Required Courses:
CS 008: Introduction to Web Development
CS 021: Computer Programming I
CS 166 Cybersecurity Principles OR CS 266 Network Security and Cryptography
Two electives
CIS 001: Cybersecurity Law and Policy
CS 006: Exploring Cybersecurity
CS 166: Cybersecurity Principles
CS 167: Cybersecurity Defense
CS 266: Network Security and Cryptography
CS 225: Programming Languages
CS 265: Computer Networks
-CS 006 will not count towards the certificate if taken after CS 166 or CS 266. CS 006 was formerly run as special topics courses CIS 096 and CS 5 Exploring Cybersecurity
-CS 166 will not count toward the certificate if taken after CS 266. CS 166 was formerly run as special topics courses CIS 196 and CS 195 Applied Cybersecurity I
-CS 167 was formerly run as special topics courses CIS 196 and CS 195 Applied Cybersecurity II
For additional questions regarding course sequencing, please contact program advisor Jason Hibbeler at Jason.Hibbeler@uvm.edu
Career Outlook
According to the U.S. Bureau of Labor and Statistics employment of information security analysts is projected to grow 35 percent from 2021 to 2031, much faster than the average for all occupations.The Bureau also reports that the median annual salary for information security analysts is $102,600. This salary is more than double the national median earnings of workers across all industries ($45,760).
Cybersecurity Specialist
Cybercrime Analyst
Incident and Intrusion Analyst
IT Auditor
Cybersecurity Analyst
Penetration and Vulnerability Tester
Cybersecurity Engineer
Cybersecurity Architect
Advising and Student Support
You have the goal; we'll help you achieve it
We are dedicated to helping you access UVM. It is our role to get to know your experience and goals, assist you in choosing courses, guide you through registration, and serve as your resource throughout your time at UVM.
Curious if your past college credits apply at UVM? Want to understand where a program will take you after completion? Looking for resources for financial aid, tutors, or UVM policies? We're here to help.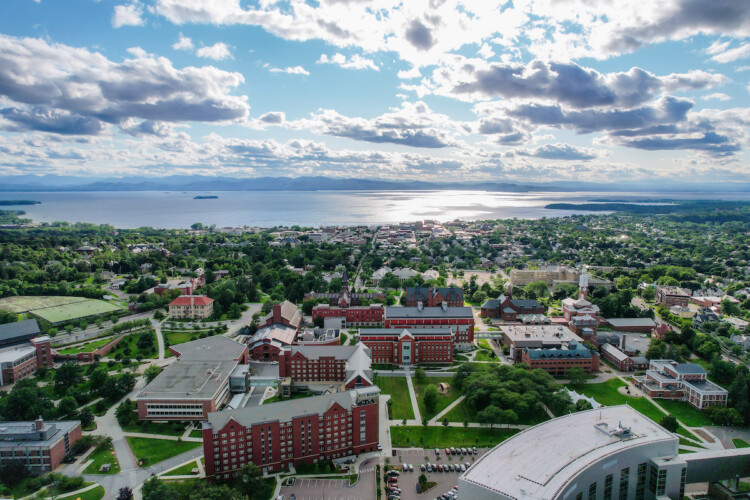 Ready to get started?
Request Information
Submit this form to receive additional program information.