Overview
Find Solutions to Societal Issues Through the Lens of Our Food Systems
Rooted in "Participatory Action Research" (PAR), our program guides students to identify key questions and practice new methods for integrating data from multiple perspectives (farmers, academics, activists, policymakers, etc.). This is used to both better understand agrifood system issues, as well as search for solutions that show real promise to help resolve issues on the ground.
The fully prescribed coursework consists of four semester-long courses including the Introduction to Agroecology course (PSS6110), three foundational classes (PSS6120, PSS6130, PSS6140); and a final online capstone course, designed for the application of newly developed knowledge and skills in a culminating experience/project that addresses an agroecological topic relevant to the individual student.
Be Part of a Food Systems Revolution
Vermont is a hub for food systems work and UVM is a trusted partner that provides pioneering research and thought-leadership.
Learn Online
Aside from the weeklong residential portion in PSS 311, the certificate is an online, asynchronous learning opportunity.
In this program, you will:
Learn from examples of agroecology from around the world to draw lessons learned and to find inspiration.​
Learn directly from agroecology researchers and actionists working actively on in local, national and international contexts​
Explore and develop your own practice as an agent of change. ​
Integrate ecological, social, political and economic perspectives while investigating contemporary problems in our agrifood system​
Live in your own foodshed while learning lessons you can apply anywhere​
Connect theory to practice as part of a diverse and inclusive learning community​
Gain the knowledge you need to help farmers and communities realize the multiple benefits of agroecology, ensure better livelihood for farmers, and reverse the trends of climate crisis, biodiversity loss, inequity and hunger.
Admissions
Who is this program for?
Graduate Students​
Activists, Practitioners, and Professionals seeking advanced learning in agroecology​
We believe that we learn best from a diversity of sources and a diversity of voices – online participation means you can join us from almost anywhere.
Curriculum
UVM's 15-credit, one-year Certificate of Graduate Study in Agroecology combines ecological, social, and economic perspectives in the pursuit of practical solutions to contemporary problems in our agrifood system. The fully prescribed coursework consists of four foundational classes, and a final synthesis capstone course.
In addition to taking these courses for credit as part of the Certificate of Graduate Study, students can take any of these courses as stand alone, non-credit course. Students taking it as a non-credit course will receive a Certificate of Completion and a digital badge.
Courses
Instructor: Martha Caswell
Course description:  This course seeks to provide students with both conceptual and practical content, covering the evolution of the field of agroecology, from its origins to the present, as it gains increasing recognition in scientific, policy, social movement and farming spaces. Students will engage in some of the current debates around practical application, cooptation, and amplification, and agroecology's potential for moving us closer to full transformation of our current food systems.
Credit course prerequisite: Graduate standing or instructor permission
Instructor: Katie Horner
Course description: This course examines the ecological foundations of agroecology while critically assessing how ecological and social processes are inherently intertwined. Over the course of three sequential modules, students explore the fundamental principles of ecology and their application to agroecosystems. Students will be challenged to integrate learning around ecosystems functions and processes with equally complex social factors that mediate (agro)ecosystem health. Through this practice, students will cultivate their capacity to understand, support and advocate for agroecological practices holistically and across a wide array of social-ecological contexts.
Prerequisite: One semester biological science at the 100-level or instructor permission
Course description: Participatory, transdisciplinary and action research have become widely recognized as vital approaches for agroecology and food sovereignty. These approaches require a careful and intentional cultivation of a researcher's commitments, skill and competencies. Students will learn how participatory action research can deepen our collective understanding of complex issues and support social transformations for social justice and sustainability. We will use participatory learning methods to form a learning community to engage in theory, build skills, learn new methods and cultivate a critical self-awareness as a researcher.
Prerequisites: Graduate standing
Course description: The capstone is designed for the application of newly developed knowledge and skills in a culminating experience/project that addresses an agroecological topic relevant to the individual student.
Prerequisites: PSS 6110, PSS6120, PSS 6130, PSS 6140
FAQ
We hope you find this information helpful. If you can't find the answer you are looking for, do not hesitate to contact the Agroecology and Livelihoods Collaborative Team at agroecol@uvm.edu.
Advising and Student Support
You have the goal; we'll help you achieve it
We are dedicated to helping you access UVM. It is our role to get to know your experience and goals, assist you in choosing courses, guide you through registration, and serve as your resource throughout your time at UVM.
Curious if your past college credits apply at UVM? Want to understand where a program will take you after completion? Looking for resources for financial aid, tutors, or UVM policies? We're here to help.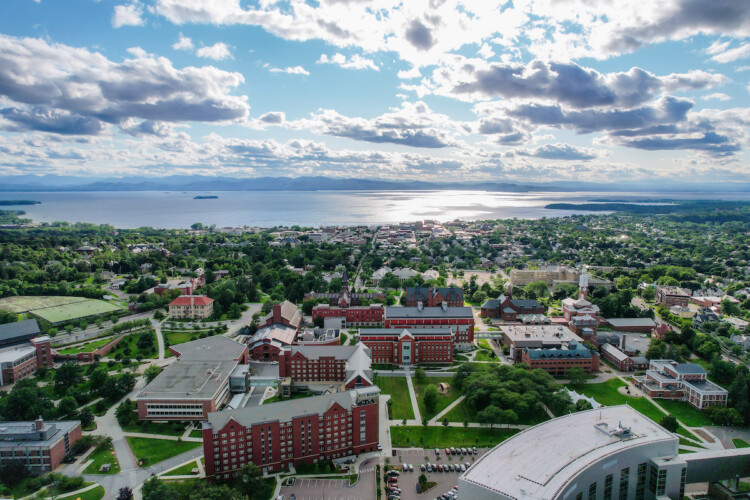 Ready to get started?
Request Information
Submit this form to receive additional program information.