Overview
Become a more effective leader using compassion
This leadership online course is geared towards leaders interested in inspiring others while they develop their own leadership strengths.
This course is based on the book "The Modern Compassionate Leader" and is taught by the author, Jim Martin. It consists of four modules. The first two modules focus on hard skills and the second two modules focus on soft skills. Through decades of experience in the business world, Martin identified the essential skills needed for managers to elevate into effective compassionate leaders.
Curriculum
Take your leadership skills to the next level with heart
This course is for you if you're:
An emerging leader, supervisor, or manager who wants to become an outstanding leader
Responsible for leading a dynamic team to reach their individual/company goals
Seeking new tools to improve upon your current leadership skills
Modules:
Introduction
View video introduction in Brightspace about course content and planning and review expectations and pre-assessment for the course.
Module 1 – Strategic Leadership
Strategic Thinking ● Long Range Focus ● Managerial Courage
Leaders who fully commit to their authored or assigned strategy and align their teams behind the strategy achieve success. They are the champions for the long view, making today's decisions courageously to keep everyone connected to the strategy.
Module 2 – Productive Leadership
Functional Competence ● Productive Intent ● Sound Judgment
Execution is the ante for all successful leaders. Today's leaders must possess the knowledge and intention to deliver results and make decisions that help teams win.
Module 3 – The Heart of Leadership
Empathy ● Transparency ● Humility
Leaders and their team members are full persons. Intellect and emotion are embraced, not separated by the compassionate leader. Honest, personal relationships are the key to creating teams that win together and stay together.
Module 4 – Assertive Leadership
Calm Steadiness ● Learning Orientation ● Pragmatic Resilience
Leaders who withstand storms that arrive without notice guide teams effectively. Assertive leaders hold a curious mindset even when circumstances are most difficult. They fully commit to success and recover quickly from setbacks.
Instructors
"In business school, we were taught a lot of hard skills like finance, accounting, marketing, and management. Those were the antes to being an effective manager in business. What I learned was, the difference makers were the soft skills. Things like empathy and humility and steadiness and courage."

Jim Martin, instructor, UVM's Compassionate Leadership Online Course
Advising and Student Support
You have the goal; we'll help you achieve it
We are dedicated to helping you access UVM. It is our role to get to know your experience and goals, assist you in choosing courses, guide you through registration, and serve as your resource throughout your time at UVM.
Curious if your past college credits apply at UVM? Want to understand where a program will take you after completion? Looking for resources for financial aid, tutors, or UVM policies? We're here to help.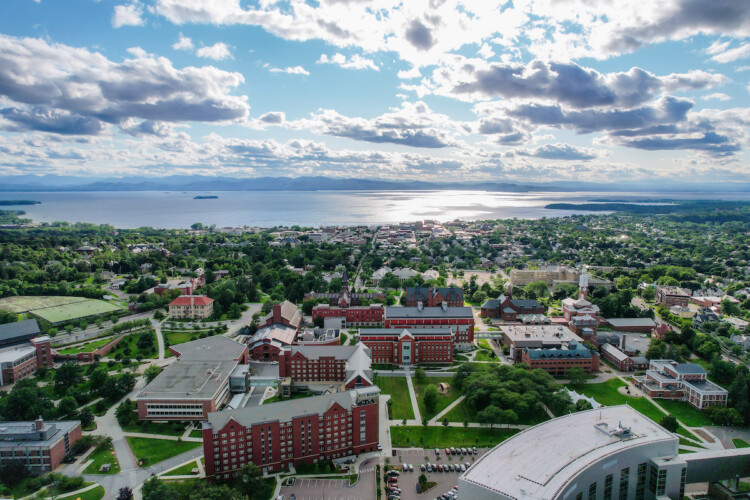 Ready to get started?
Request Information
Submit this form to receive additional program information.