Overview
Learn how contingency management works to fight addiction
In contingency management (CM), positive behaviors are rewarded and reinforced as a form of cognitive behavioral therapy.
Grounded in decades of research, this course is designed to introduce practitioners to the science of contingency management and its application to the treatment of substance use disorders.
In addition to introducing and reviewing proven incentive approaches, this program offers practical systems and tools for those providing addiction treatment services to utilize. The course endeavors to provide practitioners with foundational knowledge on protocol-driven contingency management programs and how it can be implemented to promote long-term abstinence from substance use in their patient and client populations.
What sets UVM apart
At the University of Vermont, we have developed an in-depth understanding of incentive-based behavior change and the unique challenges faced by those who treat substance use disorders.
The UVM program has been developed by a highly experienced faculty team, the members of which are all currently serving as practitioners, researchers, and educators in the field.
Through decades-long initiatives and research carried out through The Vermont Center on Behavior and Health (VCBH), led by Director Stephen T. Higgins, PhD, at The UVM Larner College of Medicine, they have created approaches and other tools to help practitioners guide those with addiction toward better physical and mental health. This program will provide a foundation for the application of some of those approaches.
Admissions
This program is right for you if you work in these healthcare roles
This program is relevant for all three common personnel roles in healthcare organizations: decision-makers, clinical supervisors, and direct care staff. Specific roles may include:
CM Coordinators, Back-Up CM Coordinators, and CM Supervisors (this training is required)
Program Administrators, Physicians, Nurse Practitioners, and Physician Assistants
Psychologists
LMFTs and LCSWs
Registered Nurses
Certified Substance Use Disorder Treatment Counselors
Other Behavioral Health Professionals
Specialists/Clinicians
Curriculum
This four-week, non-credit, fully online, asynchronous program can be completed on-demand by practitioners seeking to learn about reinforcement-based cognitive behavioral therapy that uses incentives and community reinforcement approaches to improve the health of patients and clients.
Course Objectives
Upon completion of this course, students should be able to:
Identify the basic principles of contingency management
Describe the role of reinforcement in contingency management
Speak to the conceptual and theoretical foundations of contingency management, including behavioral economics and operant conditioning
Discuss the evidence for the effectiveness of contingency management in treating substance use disorders
Explain the different types of contingency management interventions that can be used, including voucher-based systems and prize-based systems
Describe strategies and systems for implementing and managing a contingency management program
Discuss how to integrate contingency management with other evidence-based therapies
Advising and Student Support
You have the goal; we'll help you achieve it
We are dedicated to helping you access UVM. It is our role to get to know your experience and goals, assist you in choosing courses, guide you through registration, and serve as your resource throughout your time at UVM.
Curious if your past college credits apply at UVM? Want to understand where a program will take you after completion? Looking for resources for financial aid, tutors, or UVM policies? We're here to help.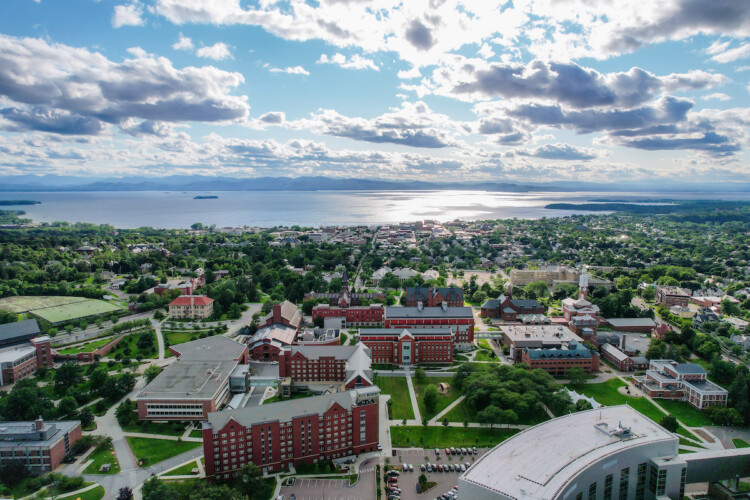 Ready to get started?
Contact us today!
We're here to help answer any questions you may have about registration or continuing education.