Overview
Unlock a Sustainable Future with Ecological Foundations of Agroecology
As we witness the devastating impacts of climate change and the staggering food security challenges, it's clear that we need a sustainable and resilient agricultural system. Whether you are a farmer, an environmentalist, or a curious learner, the course "Ecological Foundations of Agroecology" offers you a vital opportunity to explore the intersection of ecological principles and agriculture practices.
Examines the ecological foundations of agroecology, largely from a biophysical perspective. Over the course of three sequential modules, students will explore the fundamental principles of ecology and their application to agricultural systems and landscapes. Students will be challenged to evaluate agricultural systems from an ecological perspective. By comparing and contrasting conventional and agroecological rationale and productions, students will identify and understand how to apply ecological strategies for the development of sustainable agricultural strategies.
Spring Term: January 16 – May 3, 2024
Please Note: During the spring 2024 semester, this course meets online Mondays, 12-1:30pm ET.
Section Expectations:
Develop a baseline understanding of ecology and evolution and their application to agroecosystems
Understand the ecological relationship(s) of agroecosystems to their surrounding ecosystems
Establish an ecological framework for evaluating and managing agroecological practices
Become familiar with some of the current agroecological practices for managing agroecosystems
Cost & Time
The tuition rate is $750 for all students and does not differ based on a student's residency. You should anticipate dedicating 6 hours per week for 15 weeks to complete the course.
Career Outlook
What career opportunities are available with this certificate or what do graduates generally go on to do after completing the program?
For those taking the non-credit stand-alone course you may want to go on and further your education. Career opportunities may be available if your employer has asked you to take this course to enhance your career. Jobs are regularly available in non-profits in agricultural development, both nationally and internationally. Examples of international organizations are Groundswell International, Heifer, the Agroecology program of the Food and Agriculture Organization of the United Nations, etc.
Advising and Student Support
You have the goal; we'll help you achieve it
We are dedicated to helping you access UVM. It is our role to get to know your experience and goals, assist you in choosing courses, guide you through registration, and serve as your resource throughout your time at UVM.
Curious if your past college credits apply at UVM? Want to understand where a program will take you after completion? Looking for resources for financial aid, tutors, or UVM policies? We're here to help.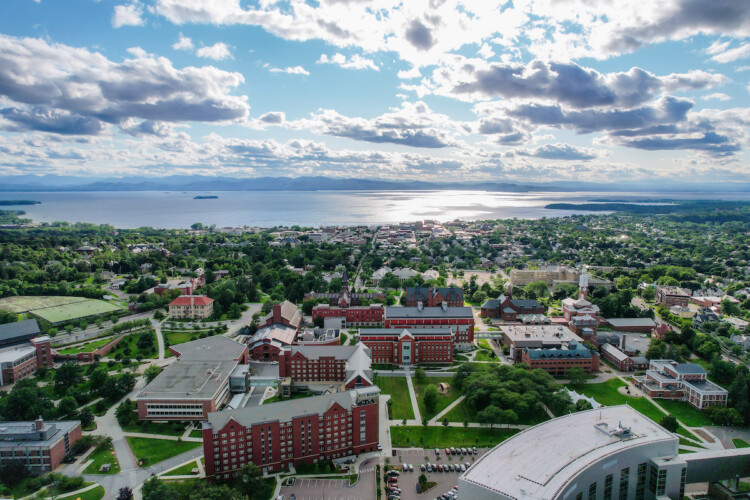 Ready to get started?
Request Information
Submit this form to receive additional program information.