Overview
UVM's Farmer Training Program is a six-month, hands-on program for aspiring farmers and food-systems advocates that provides experiential, skills-based education in sustainable farming. Students will get a unique and comprehensive education by running all aspects of the 10-acre Catamount Educational Farm, learning from expert farmers and educators in the classroom, and alongside successful, inspiring farmers in the Burlington area. The Farmer Training Program is housed in UVM's Plant and Soil Science Department, providing students the opportunity to interact with and learn from many of the faculty and staff who teach in the program and conduct research at the farm. Based within the Plant and Soil Science Department at UVM, the program provides students access to UVM's academic ecosystem and top experts in the field. PLANT YOURSELF IN A NEW FIELD!
Why this program is important?
Now more than ever we need to sow seeds of resistance. Climate change, environmental degradation, poverty, and food access – are all issues at the forefront of our society. We must combat these socio-economic and environmental problems however we can. Growing local food is one significant way. Small, diversified farms that employ sustainable practices can improve soil, water and air quality, sequester carbon and increase biodiversity. The Farmer Training Program provides you the skills to manage a diversified farm and be that change our planet so desperately needs. Planting those seeds of resistance is the first step to localizing your community's food system and healing the earth.
Why Vermont?
Vermont is a national model in alternative food-systems development with its network-based approach. Here you'll find farmers, food-systems advocates, regional food hubs, policy makers, and community members committed to increasing production and consumption of local foods. Vermont has the highest number of farmers' markets and CSAs per capita than any state, and it's consistently ranked among the healthiest, greenest places in the nation. When it comes to local food, Vermont proves what's possible.
Graduates will gain:
A Certificate in Sustainable Farming from UVM
Experience in organic crop production, from seed to market
A deeper understanding of small-scale farm management
Entrepreneurial skills to start a farm business
A network of incredible people to provide support and guidance
Admissions
The program is designed for people interested in immersing themselves in sustainable, local food systems in a hands-on educational setting. Candidates include, but are not limited to: new and beginning farmers, urban and community gardeners, farm educators and students interested in deepening their understanding of sustainable farming systems in an intensive and focused learning environment.
Curriculum
Our curriculum starts in the field and continues in the classroom – from learning how to harvest arugula efficiently to listening to a presentation on soil fertility management – every part of the program emphasizes an applied, skill-based education. Over the course of six months, the UVM Farmer Training Program couples the invaluable approach of hands on learning with a classroom component and immersive rotations with incredible, successful local farmers. Working closely with experts in the field, the curriculum is designed to cover essential topics, using multiple formats throughout the growing season to build students' experience, confidence, and skills. It is a learning experience unlike any other. Topics covered in the field and in the classroom program include:
Student Stories
"The people I've met have been the most enjoyable part of this program," he says. "Their energy and passion to grow food and be a positive part of the changing food system have really inspired me."

Andy Lang, UVM Farmer Training Program Alumnus
"Before I came to UVM, I didn't know how to grow food, and that seemed crazy to me. Bridging the gap between growing food and understanding policy is absolutely key."

Allie Williams, UVM Farmer Training Program Alumnae
"Being at UVM confirmed that I want to live a life off the land and make a living growing and making food for people in the local community. I never realized that was possible until I came here."

Brandon Chase, UVM Farmer Training Program Alumnus
"We knew we were interested in pursuing formal agricultural education because the program covers a wealth of subjects, the faculty and guest professors are experts in their fields, and we knew that meeting such a large network of food activists was invaluable. We were thrilled that the program had a number of classes on developing sustainable business and marketing strategies."

Caitlin and Jason Rodriguez Elberson, UVM Farmer Training Program Alumni
Staff
Guest Instructors
Ann Hazelrigg – Plant pathologist for UVM Extension and instructor
Andrea Solazzo – Agriculture and Community Outreach Manager at the Vermont Foodbank
Annie White – Plant and Soil Science Lecturer
Don Stevens — Chief of the Nulhegan Band of the Coosuk – Abenaki Nation
Ernesto Mendez – Plant and Soil Science Chair and Professor, Co-Director of UVM's Agroecology and Livelihoods Collaborative
Hans Estrin – Produce Safety Accreditation Program Coordinator
Jacob Mushlin – Owner of Compose Design Build
Janet Carscadden – Physical therapist and yoga instructor, co-owner of Evolution Yoga and Physical Therapy
Josh Faulkner — Plant and Soil Science Research Assistant Professor, Farming and Climate Change Program in UVM Extension Center for Sustainable Agriculture
Kimberly Hagen – Grazing Specialist with UVM extension and Center for Sustainable Agriculture
Marita Canedo – Migrant Justice
Michael Sundue – Research Assistant Professor in Plant Biology
Nicole Dehne – Vermont Organic Farmers Certification Director
Rebecca Maden – Vegetable Nutrient Management Specialist
Richard Wiswall – Owner of Cate Farm, Farm Business Workshops
Sid Bosworth – UVM Extension and Professor, Weed Management
Sam Smith – Intervale Center Farm Business Director
Terry Bradshaw – Director of UVM's Horticultural Research Center, Research Associate for Plant and Soil Science
Vic Izzo – Entomologist, Adjunct instructor at UVM, Champlain College and Johnson State
Wendy Sue Harper – WSH Consulting, Soil Scientist and previous Professor at UVM
Cost & Time
For 2024, the program tuition for this six-month program is $6,650, which does not include housing or meals.
At time of registration you will be charged $850. The remaining balance of $5,800 will be charged to your account the first month following your registration. 50% of the remaining tuition cost ($2900) is due by March 1, 2024. All payments must be paid in full by April 1, 2024. An attendee will not be allowed to attend this offering if a balance is due.
If you wish to pay by credit card, please contact the Non-Credit Registrar's Office at (802) 656-8407. If paying by a check or purchase order, these payments must be made payable to UVM or University of Vermont and mailed to UVM Non-Credit Registrar's Office at 109 South Prospect St, Burlington VT 05405.
Other costs involved with attending this program:
Here are some estimates of additional costs students should plan for:
Housing: $500 to $800 per month
Meals: $200 to $400 per month
Tools/Materials: $200 total (approximate)
Farm Partners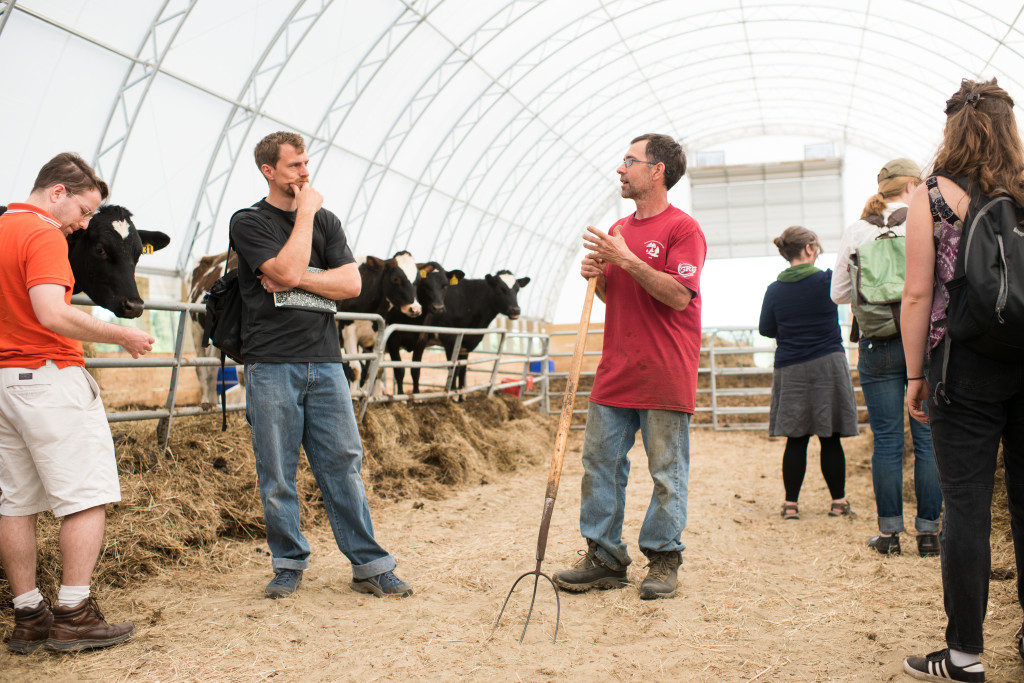 The UVM Farmer Training program is unique in design because of its rich partnerships with successful farms in the greater Burlington area that allow students to learn alongside expert farmers. This weekly experience with three innovative farms exposes students to diverse farm models and enhances the learning gained from managing 10 acres of vegetable fields from seed to market.
Rotation Farms
Field Trip Farms
Field trips give students an opportunity to gain a different perspective of life on the farm and see a diverse set of farming operations and marketing models throughout the state. Vermont is home to a wide array of innovative farmers who are willing and open to host students on their farms for tours, workshops, and work parties during the peak of the growing season. Through the program, students will be introduced, and at times inspired by an extensive network of farmers that are committed to small-scale agriculture as a career path and a way of life.
Alumni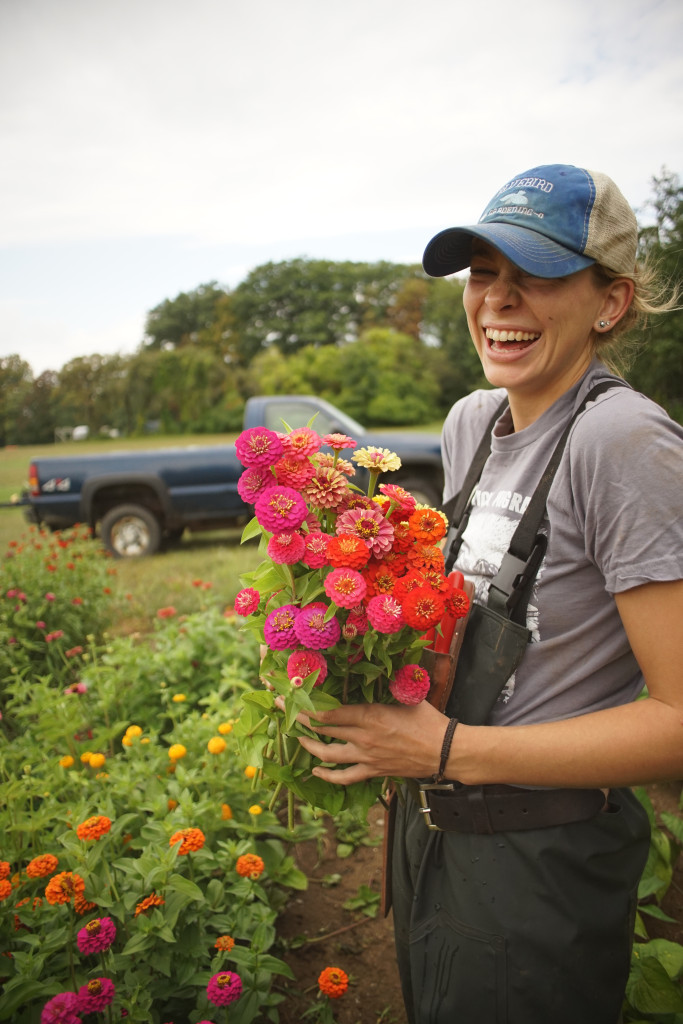 Featured Alumni
A Week on the Farm
Farmer Training Program students gain most of their hands-on experience at the Catamount Educational Farm. They also farm alongside experienced farmers at the Intervale Community Farm, Adam's Berry Farm and Bread and Butter Farm. On top of all the experiential learning, students also have lectures that deepen their production, marketing, and business planning knowledge.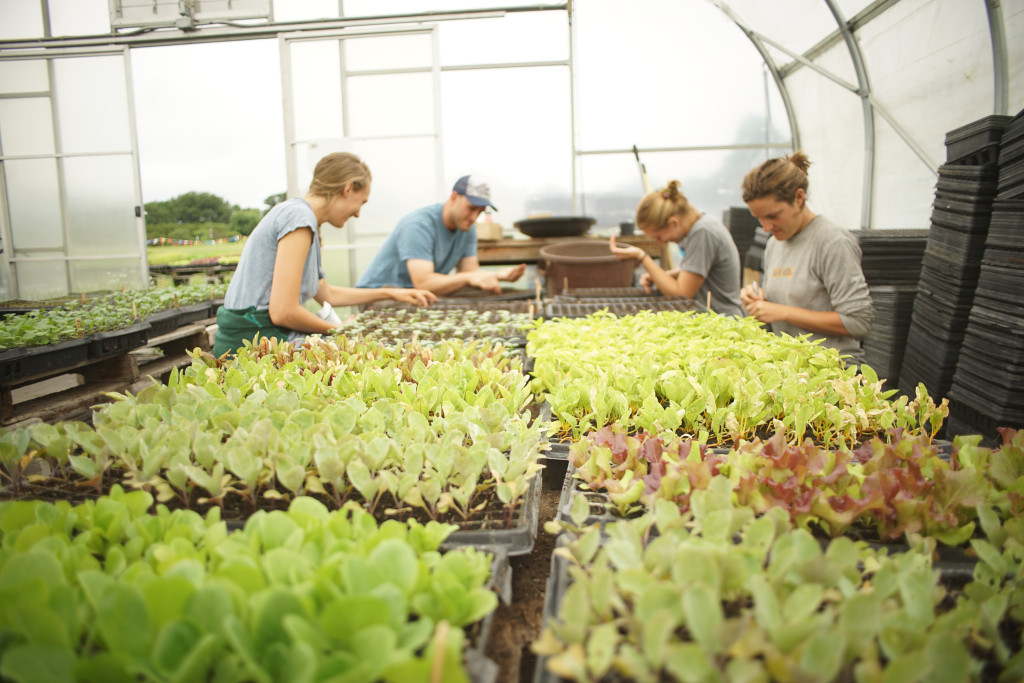 Just like on a working farm, a week in the life of a student can be varied and diverse. This is what a typical week In the Farmer Training Program looked like. Some adjustments to the schedule will be made to address safety concerns in response to the COVID pandemic for the 2021 cohort.
Advising and Student Support
You have the goal; we'll help you achieve it
We are dedicated to helping you access UVM. It is our role to get to know your experience and goals, assist you in choosing courses, guide you through registration, and serve as your resource throughout your time at UVM.
Curious if your past college credits apply at UVM? Want to understand where a program will take you after completion? Looking for resources for financial aid, tutors, or UVM policies? We're here to help.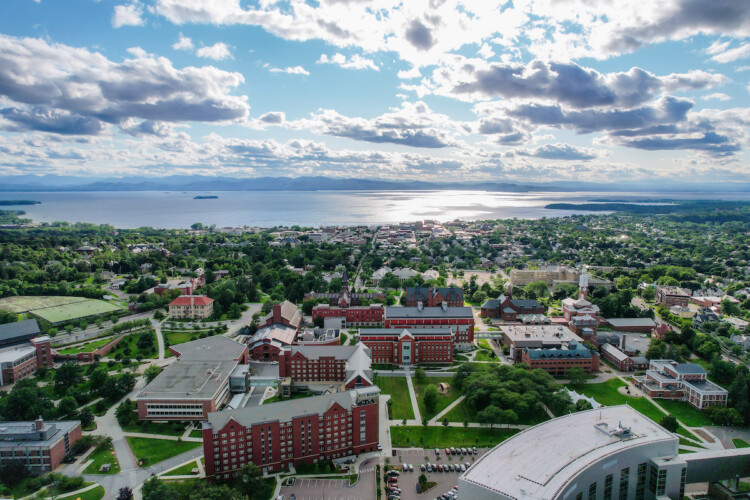 Ready to get started?
Request Information
Submit this form to receive additional program information.