Overview
Help Create a More Just Food System
Using principles of critical pedagogy and horizontal learning, we will form a learning community that explores agroecology as an approach to just transitions in food systems.
Territories are in a constant process of transitions, including wider changes related to ecological, political, economic and other factors working at multiple scales. Agroecological transitions are strategic processes of collective action to achieve more socially just and ecologically sound food systems. They are guided by a normative commitment to intentionally foster change towards food systems that reflect the principles of agroecology. These normative aims are in tension with the mainstream approaches to rural and agricultural development, which predominantly rely on market and technology-driven approaches mired more broadly in western modernity and coloniality, which violate many of the principles of agroecology and hinder just transitions. In this regard, agroecological transitions are not only technical and practical projects, but are also contested social, political and cultural change processes (Rosset and Giraldo 2018).
What is Just Transition?
According to Climate Justice Alliance, "Just Transition is a vision-led, unifying and place-based set of principles, processes, and practices that build economic and political power to shift from an extractive economy to a regenerative economy. This means approaching production and consumption cycles holistically and waste-free. The transition itself must be just and equitable; redressing past harms and creating new relationships of power for the future through reparations. If the process of transition is not just, the outcome will never be. Just Transition describes both where we are going and how we get there."

Whereas early work on agroecology focused on transitions in farming practices, today's emphasis is also on transition beyond farming practices and food production spaces. It is widely accepted that agroecology transitions need to occur within wider food systems — including related to food processing and supply chains, agricultural education and extension, food environments and consumer cultures, food waste, amongst other food systems components and dynamics — all of which can enhance or hinder transitions.
Yet, food systems themselves are embedded in a wider web of social-ecological structures, discourses, cultures and dynamics that give shape to their dynamics and relationships (e.g. political systems, racism, patriarchy, agro-ecosystem dynamics across landscapes, climate change, etc.). We will thus explore how agroecological transitions are complex, relational and ongoing processes of change that unfold in territories, and shaped by these wider processes within a complex matrix of power. This course will focus on the notion of transitions at multiple levels — from the personal, farm, territorial to the global. We will examine processes of just food systems transitions in food in the global north and south by unpacking case studies, hearing from guest speakers, and engaging in critical analysis and discussions of different theoretical approaches to understanding just transitions. The assignments in this course will focus on evolving our critical capacities, analytical skills, creativity and communications – all of which are critical skills for anyone interested in being an effective agent of change for Just Transitions.
Learning Objectives
By the end of this course students will have:
Developed an understanding of just transitions, agroecology transitions and agroecology transformation;
Considered the workings of power in these political ecological processes;
Explored different approaches to fostering transition processes, and to explore the defining characteristics of processes based on just transitions and agroecological transformations
Built an understanding and skills around the different approaches and traditions for analyzing agroecology transitions
Gained an understanding of how these processes are highly place specific, and the need for reflective and adaptive participatory praxis
Thought about their own positionality and agency in these processes as a person, researcher, organizer or activist, to situate ourselves in the learning objectives above.
Please Note: The spring 2024 schedule will be finalized in late December 2023 and start date is subject to change.
Advising and Student Support
You have the goal; we'll help you achieve it
We are dedicated to helping you access UVM. It is our role to get to know your experience and goals, assist you in choosing courses, guide you through registration, and serve as your resource throughout your time at UVM.
Curious if your past college credits apply at UVM? Want to understand where a program will take you after completion? Looking for resources for financial aid, tutors, or UVM policies? We're here to help.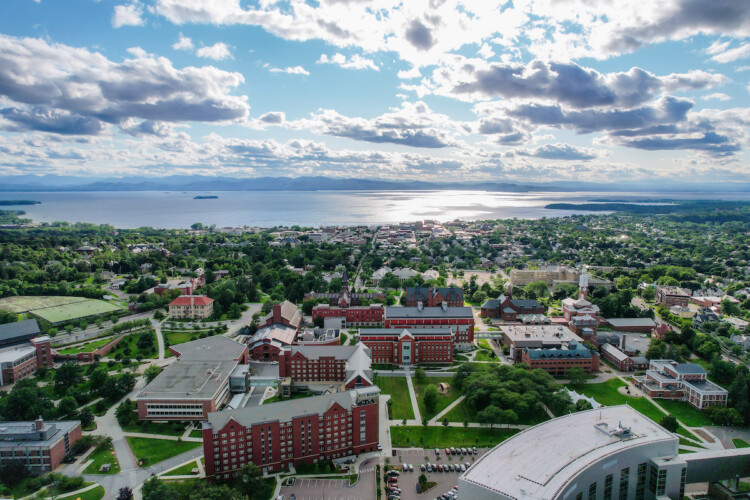 Ready to get started?
Request Information
Submit this form to receive additional program information.