Overview
Project Success Starts with Effective Leadership
Leading a team through any task or project requires special skills, and an understanding of the team dynamic and politics. This introductory-level course for managers or anyone interested in leading teams, addresses the key issues surrounding leadership in a team environment.
You'll learn how to account for the special and unique circumstances when working in a team, where responsibility, accountability, communication, and leadership are shared.
When you finish this course, you'll have the skills to:
Increase productivity with effectively structured teams.
Unleash team creativity throughout your organization.
Successfully guide teams through change and conflict.
Complete projects on time and on budget.
Improve your company culture and team dynamics.
Learning Outcomes:
List and identify the key characteristics and types of teams
Recognize the benefits and challenges of empowered teams that leaders need to be aware of
Identify differences in the primary and secondary roles filled by empowered teams and team leaders
Recognize the key sources of motivation for empowered teams
Explain Tuckman's model of team development
Recognize the key qualities and skills of a team leader
State the value of using the "checklist for team leaders"
Recognize and apply suggested approaches for managing conflict in teams
Discuss the different approaches needed for leading virtual teams
Who Should Attend
Leaders and managers of organizations with complex systems and multiple stakeholders, including in the non-profit and public/government sectors.
Members of a newly (or soon to be) reorganized or restructured team.
Project managers and other employees interested in increasing their teams' productivity and performance.
Curriculum
MODULE 1: POWER OF TEAMS
Day 1 Live Session:
Introduction to course and colleagues
Walkthrough of technology & expectations
Overview of concepts to be covered
Assign teams and team projects
Coursework:
Study slides 1 through 14, including answering courseware questions.
Individual Homework Assignment:
Students will be given a rubric to reflect on their prior team experience, analyze characteristics contributing to or decreasing its effectiveness, and analyze their own behavior within the team context.
Team Online Discussion Question:
Share and discuss examples of when you were in or led an effective team. How did you know it is/was effective?
MODULE 2:
Live Session:
Effective team characteristics
Motivation
Leadership styles
Homework:
Study slides 15 through 28, including answering courseware questions
Individual Writing Assignment:
Students will be given a rubric to identify and diagnose a workplace conflict they have experienced and explore ways that the conflict may have been prevented or mitigated.
Team Online Discussion Question:
If conflict is inevitable, is it possible to choose your conflicts?
MODULE 3: TROUBLESHOOTING TEAMS
Live Session:
Types of conflicts
Diagnosing conflicts
Addressing and preventing conflicts
Homework
As a team, do a deep dive into your assigned aspect of effective team functioning and prepare a 10-minute presentation for the class summarizing your research findings.
Individual Writing Assignment:
Students will be given a rubric to confidentially analyze their class team's processes alongside concepts learned in class and consider how their personal habits and preferences that surfaced in this group may show up in other teams they work with.
Team Online Discussion Question:
Tuckman's final stages of group development are adjourning and mourning. Is this something you've experienced in teams you've worked with? How can a leader prepare a group for this?
MODULE 4: TEAM PRESENTATIONS
Live Session:
Team Presentations
Team Process Debrief
Wrap-up and Learning More
"We have groups in every aspect of our lives, not just in the workplace, but our families are groups, and our hobbies happen in groups. These are not skills that are limited to the workplace. They can really impact how you interact everywhere and your success everywhere in your world."

-Kaomi (Karen) Taylor Mitchell, instructor, Leading Effective Teams
Advising and Student Support
You have the goal; we'll help you achieve it
We are dedicated to helping you access UVM. It is our role to get to know your experience and goals, assist you in choosing courses, guide you through registration, and serve as your resource throughout your time at UVM.
Curious if your past college credits apply at UVM? Want to understand where a program will take you after completion? Looking for resources for financial aid, tutors, or UVM policies? We're here to help.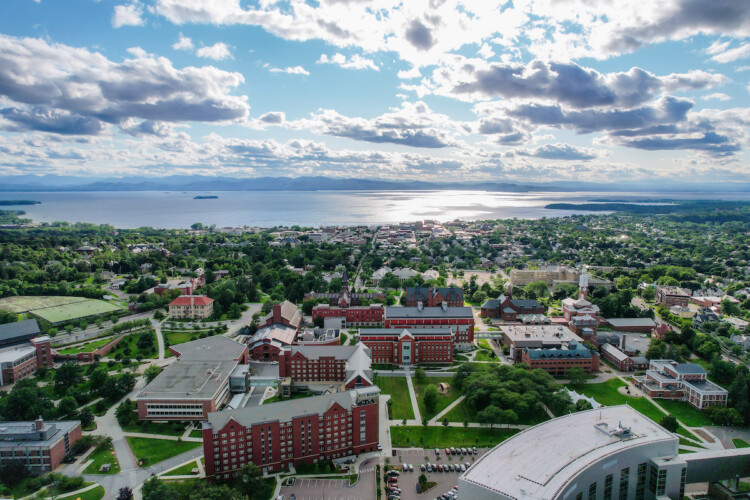 Ready to get started?
Request Information
Submit this form to receive additional program information.