Overview
Discover the root causes of society's most complex problems
This course will help students rise to the challenge and examine how the integration of Participatory Action Research (PAR) and transdisciplinary approaches can deepen our collective understanding of complex problems.
Students will build upon foundational courses in agroecological theory and practice, and learn how to apply a transdisciplinary PAR approach to topics in agrifood system studies and action.
COURSE DAYS & TIMES:
Fall 2024 Semester: August 26 – December 6
Meets online. Days/times TBD.
Admissions
Is this course for you?
This course is designed for students who are passionate about researching agroecology, food sovereignty, and addressing complex problems in the agri-food system. It is ideal for individuals interested in participatory and transdisciplinary approaches to research and action.
Whether you are a graduate student, a researcher, or someone working in agriculture and food systems, this course will provide the knowledge and skills to apply a transdisciplinary Participatory Action Research (PAR) approach to tackle real-world challenges.
By joining this course, you will understand how various factors, such as gender, race, colonialism, and power dynamics, influence agri-food research processes. Get ready to explore inspiring case studies and learn from agroecological PAR projects to enhance your understanding and contribute to positive change in the field.
Prerequisite: A solid understanding of the practice and principles of agroecology and food sovereignty, acquired through formal study, life experience or both. Please contact the instructor (Colin.Anderson@uvm.edu) to discuss prior to registering.
Curriculum
The course will allow students the opportunity to examine examples of agroecological PAR projects, draw upon lessons learned, and find inspiration.
By the end of the course, students will:
Develop an understanding of PAR and transdisciplinary approaches, and how they are distinct from other research and action approaches.
Gain a deeper understanding of how knowledge is situated, gendered, racialized, colonial and how it has contributed to social injustice and oppression.
Consider how systems, structures, and power dynamics influence research processes.
Explore how PAR and transdisciplinary approaches can be applied in agroecology, including through the examination of inspirational case studies.
Instructors
The Participatory Action Research and Transdisciplinary Agroecology course is taught by Colin Anderson, Ph.D. He is an Associate Research Professor and Research Director of the Agroecology and Livelihoods Collaborative (ALC), a community of practice housed in UVM's Department of Plant and Soil Science.
Cost & Time
The tuition rate is $750 for all students and does not differ based on a student's residency. You should anticipate dedicating 6 – 8 hours per week for 15 weeks to complete the course.
Career Outlook
A broad range of career opportunities in a growing field
A Participatory Action Research and Transdisciplinary Agroecology certificate can open up several exciting career paths. Some career tracks include:
Agroecology Consultant
Research Scientist
Sustainability coordinator
Agricultural Policy Analyst
Community Development Specialist
Agroecology Educator
Advising and Student Support
You have the goal; we'll help you achieve it
We are dedicated to helping you access UVM. It is our role to get to know your experience and goals, assist you in choosing courses, guide you through registration, and serve as your resource throughout your time at UVM.
Curious if your past college credits apply at UVM? Want to understand where a program will take you after completion? Looking for resources for financial aid, tutors, or UVM policies? We're here to help.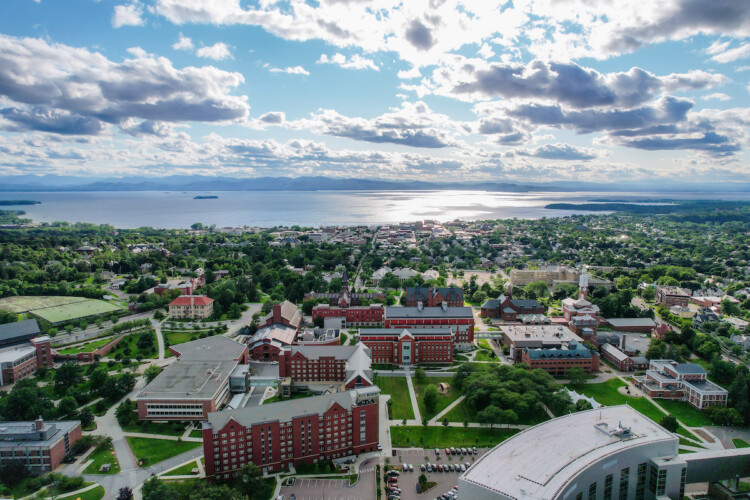 Ready to get started?
Request Information
Submit this form to receive additional program information.