Overview
Why Agroecology?
Identifying the most viable and sustainable ways to improve our agrifood system remains one of the most important challenges of our time. While there are no magic bullets, the field of Agroecology is a demonstrated, holistic approach that addresses the social, ecological and production challenges of current agrifood systems.
Why now?
The field of agroecology is gaining influence in a diversity of academic, political and advocacy spaces worldwide. In 2014, for the first time in its history, the U.N. Food and Agriculture Organization (FAO) held an International Symposium on Agroecology for Food Security and Nutrition. Agroecology has also received endorsement from La Via Campesina, and the Journal of Sustainable Agriculture was recently renamed as Agroecology and Sustainable Food Systems (Gliessman)—demonstrating that groups of peasant farmers, scientists, and international policy makers are each convinced of agroecology's value and potential. This increased attention has brought with it a call for empirical research about the performance of agroecological practices and a demand for training in agroecological principles. In response to these demands, we have developed a rigorous and practical option that offers a foundation in agroecology, opportunities for research, and a design that makes it accessible to students, international audiences, and mid-career professionals.
Prerequisite: A solid understanding of the practice and principles of agroecology and food sovereignty, acquired through formal study, life experience or both. Please contact the instructor (Nils.McCune@uvm.edu) to discuss prior to registering.
Fall Term: August-December
Spring Term: January 16 – May 3, 2024
Please Note: During the spring 2024 semester, this course meets online Tuesdays, 12-1:30pm ET.
Instructors
The Agroecology, Food Sovereignty and Social Movements course is taught by Nils McCune, Post-Doctoral Associate, in UVM Department of Plant and Soil Science.
Cost & Time
The tuition rate is $750 for all students and does not differ based on a student's residency. You should anticipate dedicating 6 hours per week for 15 weeks to complete the course.
Career Outlook
What career opportunities are available with this certificate or what do graduates generally go on to do after completing the program?
For those taking the non-credit stand-alone course, you receive the knowledge from the course and you may want to go on and further your education. Career opportunities may be available if your employer has asked you to take this course to enhance your career.
The CGSA is meant to be an enrichment of an existing career path, for people that are working in related work that want to complement their knowledge and skills in agroecology.You may find career opportunities at non-profits in agricultural development, both nationally and internationally. Examples of international organizations are Groundswell International, Heifer, the Agroecology program of the Food and Agriculture Organization of the United Nations, etc.
Advising and Student Support
You have the goal; we'll help you achieve it
We are dedicated to helping you access UVM. It is our role to get to know your experience and goals, assist you in choosing courses, guide you through registration, and serve as your resource throughout your time at UVM.
Curious if your past college credits apply at UVM? Want to understand where a program will take you after completion? Looking for resources for financial aid, tutors, or UVM policies? We're here to help.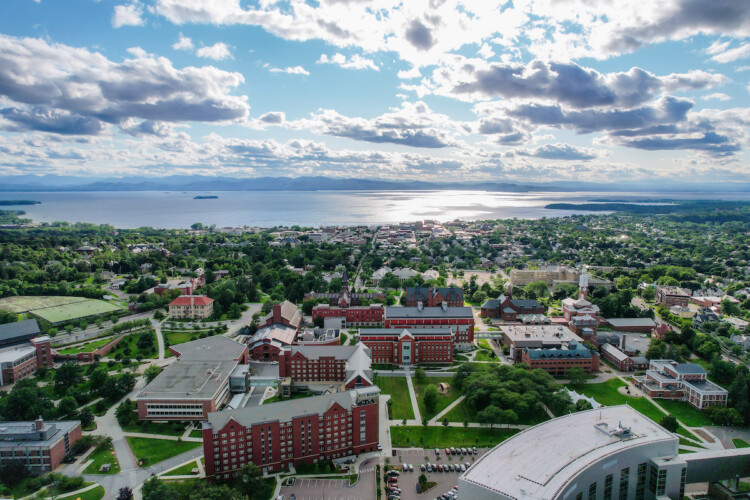 Ready to get started?
Request Information
Submit this form to receive additional program information.