Overview
Are you a Cheese Enthusiast?
Tap into Vermont's award-winning cheese industry in our 4-week cheese education program. Our goal is to support the educational needs of cheesemongers, restaurant staff, food systems professionals, and aspiring cheesemakers.
There are no prerequisites and UVM's cheese course is designed for those new to the cheese industry or those who have some basic knowledge, but want a more holistic foundation.
Throughout the world, Vermont is recognized as a leader in the dairy and cheese industry.
UVM's cheese program is a one-of-a-kind online learning experience.
Learn from instructor Tom Perry, an award-winning cheesemaker and national cheese sales manager for Shelburne Farms.
Admissions
Our Cheese Course is for:
Cheese enthusiasts, chefs and restaurant staff wishing to expand knowledge on artisan cheese
Cheesemongers who want to learn more about cheese and sensory evaluation
Food systems professionals, especially those in cheese food sales
Aspiring cheesemakers who desire to grow and professionalize
Curriculum
Cheese Education: Learning Objectives
Identify types and characteristics of American and international small-batch artisan cheeses
Examine the artisan cheesemaking process
Evaluate artisan cheeses based on the sensory criteria of texture, aroma, and flavor
Assess the professional selling and marketing of artisan small-batch cheeses
Identify career pathways in the artisan cheese industry
Modules
Final Project
Learning will culminate in a final presentation where students will present on a cheese of their choosing. Students will complete activities each week that build-up to the presentation:
Module 1: Select 2-4 cheese to being researching
Module 2: From the cheeses researched in module 1, select a cheese for the presentation
Module 3: Profile selected artisan cheese and describe its use in cooking or pairing. Complete one-page professional 'sell sheet' for cheese
Module 4: Full sensory evaluation of selected cheese and final presentation
Live Seminars
There will be two live seminars as part of the course. One will be at the end of Module 1 and the second will be at the end of Module 4. Both will be recorded and available for viewing later.
"The course is a wonderful opportunity for anyone looking to hone in on transitioning to a career in cheese. It gives you a chance to focus on artisan cheese and gives you the knowledge of the sensory experience, which is really what cheese is all about."

Carmen Asteinza
Student Stories
"I will be using these skills to run my small business in cheese pairings. The assignments were very clear. The priming questions they had in the assignments were well-thought-out and specific. It really helped to get me in the mindset to analyze the cheeses. To me, this price reflects the "professional" part of the professional certificate. This is not information you can YouTube your way through for free. This class provided a lot more insight and learnings than I expected."

Kat G.
Watch Our Info Session
Career Outlook
Opportunities in the Cheese Industry
Overall, as consumers' interest in high-quality, artisanal cheeses continues to grow, so does the demand for skilled workers in the cheese industry.
These job titles reflect positions that are primarily involved in promoting and selling cheese products, building relationships with customers, developing marketing strategies, and analyzing market trends, which this course will give you a strong foundation in.
Keep in mind that specific job requirements and responsibilities may vary depending on the company and the level of the position.
Account Manager
Brand Ambassador
Cheese Sommelier
Marketing Coordinator or Associate
Product Specialist
Sales Representative
Retail Sales Associate or Manager
Wholesale Account Executive
Advising and Student Support
You have the goal; we'll help you achieve it
We are dedicated to helping you access UVM. It is our role to get to know your experience and goals, assist you in choosing courses, guide you through registration, and serve as your resource throughout your time at UVM.
Curious if your past college credits apply at UVM? Want to understand where a program will take you after completion? Looking for resources for financial aid, tutors, or UVM policies? We're here to help.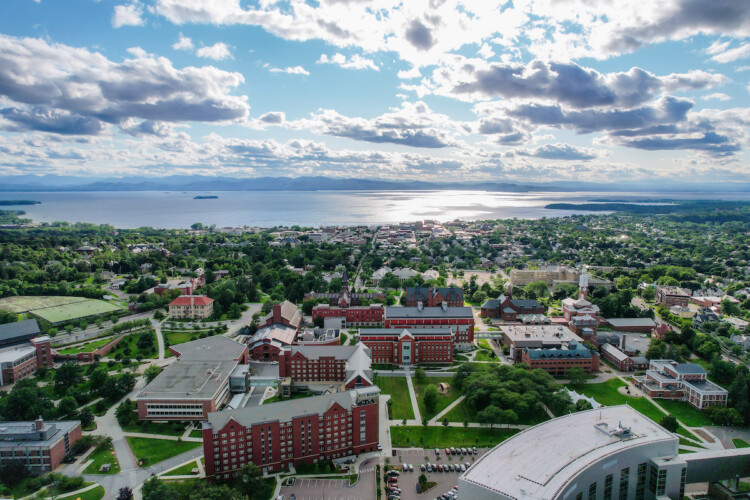 Ready to get started?
Request Information
Submit this form to receive additional program information.