Overview
Spark a passion for holistic, healthy living in more people
Unlock your potential to change lives through integrative health and wellness coaching at UVM. Here, you'll gain credibility from a leading academic research institution and a range of tools to engage clients in positive behavior change. As an approved educational provider for the National Board of Health and Wellness Coaching, you'll also meet the education requirements to become Nationally Board Certified.
The role of a health and wellness coach
Often, people know what they need to do in order to lead a healthier life, but putting that knowledge into action can be difficult. Health and wellness coaches help people bridge the gap between a doctor's advice and their own actions.
Health coaching is not about becoming a content expert in nutrition or exercise. Coaches work with people to define their goals, explore their values, and create personalized plans to achieve optimal well-being. According to The National Board for Health & Wellness Coaching (NBHWC), coaches are "an accountability partner, not a director, in navigating behavioral change."
How holistic health courses create an integrative approach
At UVM, our integrative health program will teach you how to support traditional treatment plans with complementary care and self-care. Integrative care involves many different aspects of health, including:
Food and nourishment
Exercise and movement
Stress management
Work-life balance
Healthy environment
Sleep and rest
Relationships and community
Mind-body connection
Self-compassion
As a health and wellness coach, it's not expected that you become an expert or practitioner in all areas. However, you will gain more knowledge and understanding of each aspect in your own life, which will enable you to help your clients increase their awareness in these areas too.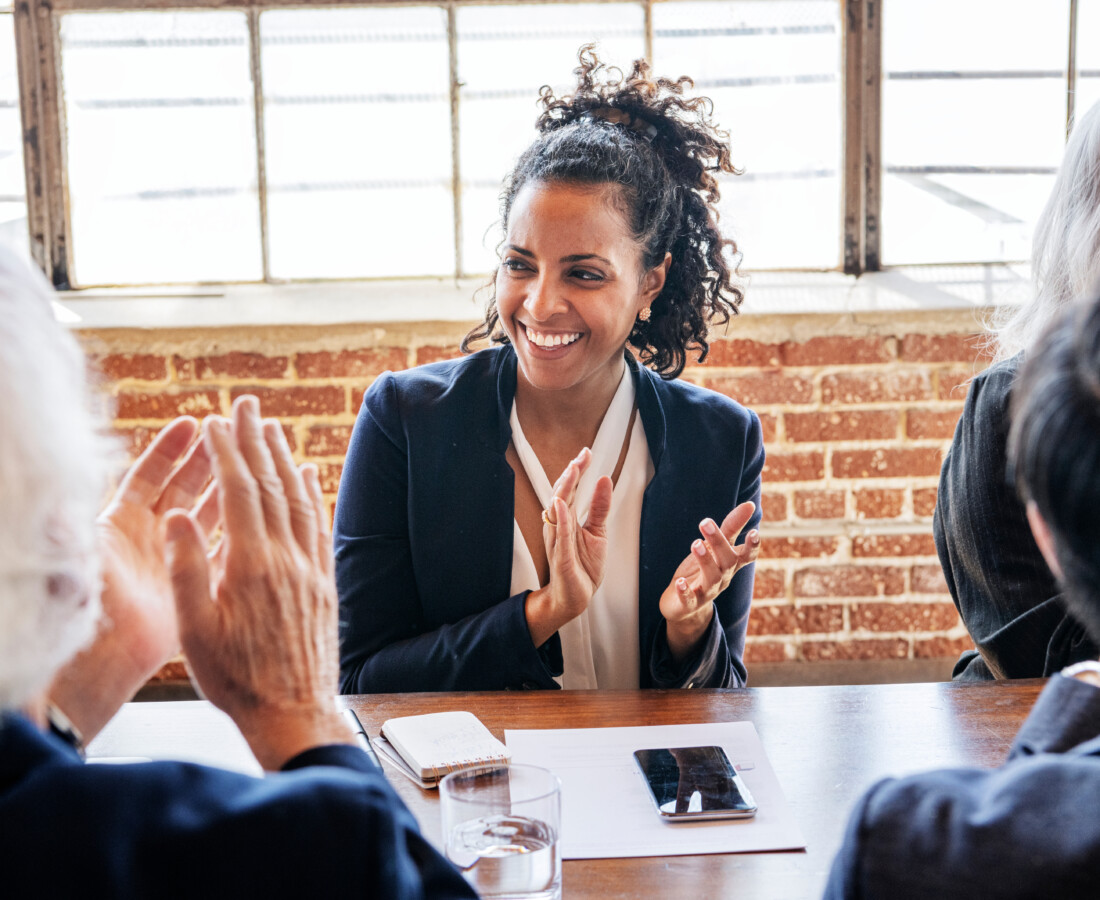 Why become a health and wellness coach?
Research shows health and wellness coaches are making a difference in the world of medicine. Data shows health coaching interventions contribute to a:
23%

reduction in perceived stress levels1

50%

reduction in depressive scores1

statistically significant increase in physical activity*2

statistically significant decrease in blood sugar levels, BMI, and dietary fat*1
*When compared with inactive controls.
Sources: 1. Study finds wellness coaching benefits last over time  2.  The Effectiveness of Health Coaching
"This program hasn't only provided education, but rather a whole life, body experience. It has allowed me to reflect on myself personally, in all areas of my life. It has helped me communicate and have a deeper understanding of people, relationships, and needs."

Jody, UVM Integrative Health and Wellness Program graduate
Credit vs. Non-Credit
Choose your path to become a certified wellness coach
We offer three pathways to pursue certification as a National Board-Certified Health and Wellness Coach. Our non-credit and 8-credit options provide the core content needed for certification. The 15-credit option allows for further specialization with an academic certificate from PACE at UVM. After completion of the core content in either the non-credit or credit pathways, students may continue taking other electives to gain mentorship for coaching, exam prep, and more. If you plan to continue your education beyond this program, for example, to get a Bachelor's or Master's degree, you may prefer to get a head start by choosing our credit options.
Use this comparison chart to select the option that best fits your goals, timeframe, learning mode, course type, and budget. For more information on how to choose, start dates, and more, see our program curriculum and FAQ.
| | | | | | | | |
| --- | --- | --- | --- | --- | --- | --- | --- |
| | Qualified to take NBC-HWC exam | UVM PACE academic certificate* | Offered on-campus | Offered online | Complete in 6 mos. | Complete in 8-12 mos. | Cost |
| Non-credit program | X | | | X | X | | $5,424 |
| 8-credit program | X | | X | X | | X | $5,424 |
| 15-credit program | X | X | X | X | | X | $8,140 |
*All students will receive a digital badge from UVM upon completion of the core content.
"After taking eight credits of the Health and Wellness Coaching program, I am a changed person…I have realized I need to work on myself just as much as my clients. The true meaning of this partnership is to go on a journey together, and sometimes that journey includes me independently working on things my client is working on so I can be a better coach."

Keelan, UVM Integrative Health and Wellness Coaching Program graduate
What sets UVM apart
UVM is a leading institution for health education and research, making it an ideal place for aspiring health and wellness coaches to learn and build their credibility.
Flexible Learning Options
Choose from flexible pathways to become a National Board Certified Health and Wellness Coach. Options include online or in-person, credit or non-credit, daytime or evening classes, and more.
Mentorship at UVM & Beyond
You'll get real-world coaching experience and one-on-one mentoring from a Board Certified Health and Wellness Coach. After you graduate, you can continue on with a class to receive continued mentoring as you collect your required 50 coaching sessions to sit for the national board exam.
Be Exam-Ready in a Year or Less
When you complete our core content, you'll get a letter of completion from UVM saying you've completed our program and are approved to sit for the exam to become a NBC-HWC.
Pick an Area of Specialization
Choose from specialty electives for family wellness, employee wellness, autism spectrum, integrative health, and more.
Gain Credibility
Stand out with education from UVM, an academic research institution with rigorous standards. Plus, you'll have the opportunity to join faculty in their research studies.
Join a Lifelong Community
You'll have lifelong access to our robust graduation community, and can join our monthly collaborative calls.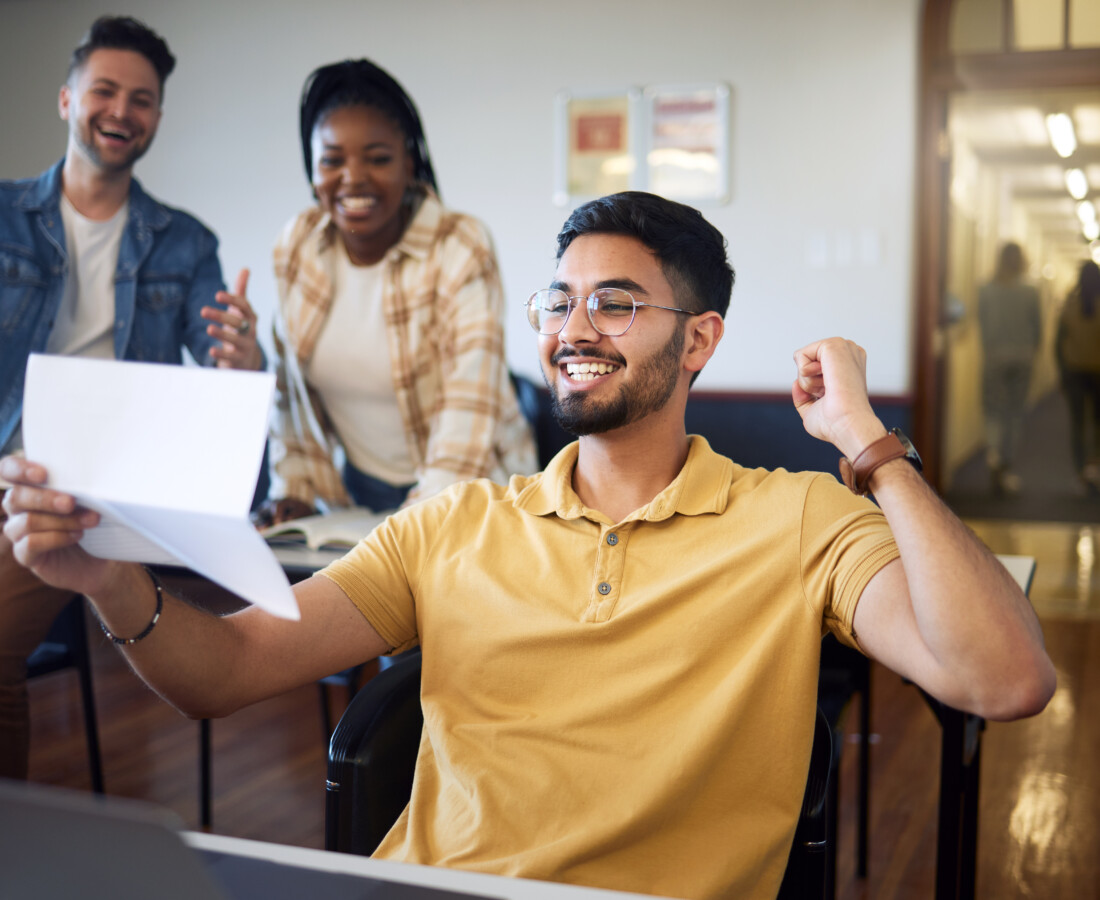 Exam confidence included
We know what it takes to pass the NBC-HWC exam, and we make sure our students do too. We can proudly say:
100%

of our students pass the NBC-HWC exam
"The program provided an avenue for self-discovery and self-growth, while at the same time allowing me to learn the skills to support others on their path to whole health and wellness."

Val P., UVM Integrative Health & Wellness Program graduate
Who is this program for?
We welcome students with professional degrees in health care, education, exercise science, nutrition, and more. We also welcome those just starting their career or career-changers with an associate's or bachelor's degree and an interest in health and wellness.
Students who participate in our program will couple existing knowledge with new strategies to help make them more effective in their profession.
You do not have to be a healthcare provider to enroll, although you can be. Some of our past graduates have included dietitians, athletic trainers, physician's assistants, nurses, physical therapists, occupational therapists, triathletes, and more.
Curriculum
The core curriculum for health coaching (and more)
Health coaching is not about becoming a content expert in nutrition or exercise. Health coaches are experts in an evidenced-based behavioral change process. Our curriculum covers motivational interviewing, coaching theories, behavioral change theories, the coaching process, as well as integrative health topics, ethical and legal aspects of coaching, group coaching, and more.
We offer several pathways to get the core content you need to become a National Board Certified Health and Wellness Coach: credit (8) or non-credit.
When you've completed the core content and have the necessary prerequisites, you'll receive a letter of completion from the University of Vermont saying you've completed a program that allows you to begin collecting your 50 practice sessions and then sit for the national exam.
You can then take the exam, start practicing, or continue to take courses of your choice beyond that to further specialize and/or gain the 15 credits necessary to receive an academic certificate from UVM.
To help you decide on credit or non-credit and when to enroll, below are the upcoming options.
Start Date
End Date
Weekly Course Times
Format
Student Body
Follows UVM Calendar*
Non-Credit: Spring
Jan. 2024
June 2024
Tues.
6 – 8:30 p.m.
Online
Professionals
No
Credit: Spring
Jan. 2024
Dec. 2024
Mon.
4:35 – 7:05 p.m.
Online
Undergrad, grad, professionals
Yes
*Non-credit has no breaks. Non-credit immersion days are Sat January 20 10am-5pm and Sat June 29th 10am-5pm

*Credits immersion days Jan 27, 8:30am-3:30pm and November 30th 8:30-3:30pm. Breaks for the credit course are Feb 19 or March 11, summer off, then starting again Monday, August 26th – December 2nd, no class Labor Day or Thanksgiving week
Requirements for the National Board for Health & Wellness Coaching exam
To qualify for the National Board Certification Exam you must:
The NBHWC Exam is offered three times per year at testing centers across the U.S. For students interested in earning a University of Vermont Academic Certificate in Health and Wellness Coaching with academic credit, you will need to complete our 15-credit program.
Upon completion of the required coursework and passing the National Certification Exam, an individual can use the following credentials: Juan Smith, NBC-HWC (National Board Certified Health and Wellness Coach).
For-credit courses
See the list of for-credit courses in the table below. The schedule for required courses that need to be taken in sequence are:
First Semester: HLTH 3840, HLTH 3850
Second Semester: HLTH 3860
After successful completion of HTLH 3860 students can begin practice coaching community members & will have completed the required 8-credit coursework to sit for the NBHWC Exam. They can also continue to specialize by taking any of the additional courses listed and/or work toward the 15 credits required to gain an academic certificate from UVM.
The time students should expect to dedicate while taking a 3-credit course is 9 hours a week.
For course descriptions see the UVM course directory.
| Core Content for 8-credits Needed for NBHWC Exam | Course Name | Credits |
| --- | --- | --- |
| HLTH 3840 | Integrative Health & Wellness Coaching Immersion Introduction | 1 |
| HLTH 3850 | Health & Wellness Coaching Intro | 3 |
| HLTH 3860* | OC: Health & Wellness Coaching Advanced | 4 |
| Additional Courses Required for UVM 15-credit Academic Certification | Course Name | Credits |
| --- | --- | --- |
| HLTH 3920 | Integrative Health & Wellness Coaching: Practicum | 3 |
| HLTH 3910 | Integrative Health & Wellness Coaching: Building your Coaching Career | 1 |
| Additional Course Required for UVM Academic Certification (choose 3 credits) | Course Name | Credits |
| --- | --- | --- |
| CSD 3899 | Autism Spectrum Disorders: Issues in Assessment and Intervention | 3 |
| COMU 2220 | Family Wellness Coaching | 3 |
| HLTH 2010 | Introduction to Integrative Health | 3 |
| HLTH 1980 | Restore, Rejuvenate, Energize | 1 |
| HSCI 1990 | Introduction to Workplace Wellness | 3 |
| HLTH 3994 | Integrative Health Teaching Assistantship | Variable credit |
| HLTH 3993 | Integrative Health Independent Study | Variable credit |
| HLTH 3995 | Integrative Health Research Assistantship | Variable credit |
Other elective courses are actively being developed at this time. Please check with Karen Westervelt for updates.
This is a cohort-based curriculum. Students are expected to stay with their cohort for the first 2 semesters unless extenuating circumstances arise. Electives can be taken at any time.
If you are interested in a third semester or beyond: HLTH 3920 and 3910
HLTH 3860 is for UGs in the Minor, HLTH 5860 is for Graduate Students
HLTH 3920 is for UGs in the Minor, HLTH 5870 is for Graduate Students
"I have never been in a group of people where I have felt more supported. This support gave me the strength to keep going, even when I wasn't sure I could. And through the process helped me regain some self-confidence. It has made a huge impact on my life."

Sherri, UVM Integrative Health & Wellness Coaching Program graduate
Non-credit program
The non-credit program begins in September and is 24 weeks of self-paced work and live online classes on Tuesdays from 6:00-8:30 p.m. Eastern Time. The program includes two all-day virtual retreats. One Saturday at the start and one Saturday at the end of the program. Attendance at these retreats is required. Based on student demographics we are sometimes able to offer an in-person option.
We estimate a total time commitment of 8-10 hours per week:
2.5 hours of live practice lab time
5-7 hours of self-paced learning and practice coaching with peers (as both coach and client).
Topics covered
Coaching Process
Coaching Skills
Coaching Theories (including Positive Psychology, Appreciative Inquiry, Social Cognitive Theory, and more)
Ethics and Legal
Group Coaching
Health and Wellness Topics
Motivational Interviewing
Student Stories
"As a coach, I cannot even fathom the arc of my experience [in the program]. I have learned how to trust myself and my instincts in a way I never did before. I am not afraid to ask an oddly framed question or be concerned about how I sound as much as I care about the client and how they feel at all times…this is a huge growth point for me!"

Keelan, UVM Integrative Health and Wellness Coaching graduate
Instructors
"The faculty in the program are some of the kindest and most brilliant educators I have ever experienced. I highly recommend this program!"

Val P., UVM Integrative Health & Wellness Program Graduate
Career Outlook
The path to a fulfilling career in health and wellness
Overall employment of health education specialists and community health workers is projected to grow 12 percent from 2021 to 2031, much faster than the average for all occupations, as an emphasis on preventative healthcare grows.
Integrative health and wellness coaches work with employee wellness programs, community health teams, youth and families, people recovering from addiction, veterans, people with disabilities, and others. Health coaches focus on promoting the health of individuals by engaging clients in positive behavior change. Many of our graduates work as Health and Wellness Coaches in different specialty areas such as:
Employee Wellness
Cardiac Rehab
Pain Management
Hematology/Oncology
Rehab Clinics
Primary care
We also have graduates who continue on their current health-related careers and add health coaching philosophy and skills into their current position. Some examples are nurse practitioners, physical therapists, athletic trainers, dieticians, and nurses.
"I am beyond thrilled with the time I spent in this program. It is amazing how in only one year, I have learned motivational interviewing skills that I now use daily. I use them both at work and with my family and friends. I am forever grateful for this program, and for all that I have learned."

Kerry, UVM Integrative Health and Wellness Coaching Program graduate
"With all that I have learned from this course, my biggest takeaway is to hold space. Holding space for myself—treating myself with kindness and compassion, as well as holding space for others—being present for someone to support them the best way I can without holding judgment."

Allyssa, UVM Integrative Health and Wellness Coaching Program graduate
Advising and Student Support
You have the goal; we'll help you achieve it
We are dedicated to helping you access UVM. It is our role to get to know your experience and goals, assist you in choosing courses, guide you through registration, and serve as your resource throughout your time at UVM.
Curious if your past college credits apply at UVM? Want to understand where a program will take you after completion? Looking for resources for financial aid, tutors, or UVM policies? We're here to help.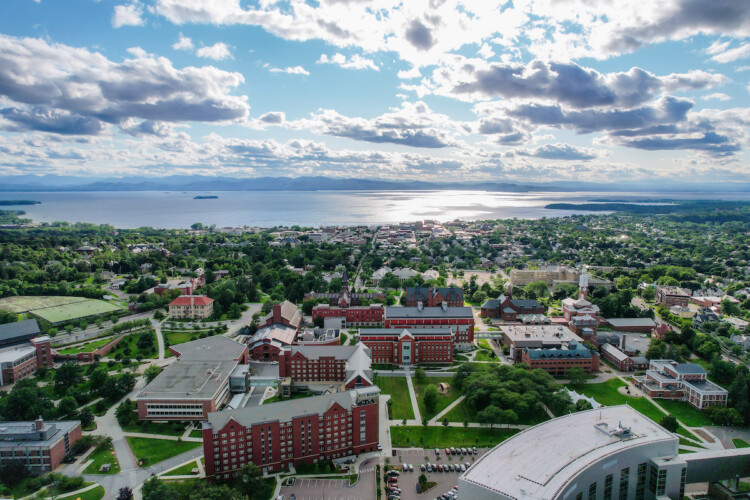 Ready to get started?
Request Information
Submit this form to receive additional program information.