Overview
Actuary consistently ranks in the top 10 of all US jobs. No graduate degree is required, and the role promises high salary and job-growth potential.
UVM's Pre-Actuarial Certificate is for students with strong math skills and an undergraduate degree who want to pass the Actuarial Science certification exams and work as an actuary. Courses are also for professionals with strong quantitative backgrounds, college degrees, and an interest in this field.
Classes are specifically designed to prepare you for the Actuarial Science exams and are taught by instructors with academic backgrounds and industry experience.
Students often begin working as actuaries after passing the initial one or two exams. Companies often pay for employees' remaining exams or offer salary increases for each exam passed.
Traditionally, actuaries worked in insurance. Now they're working in healthcare, consulting, business, and government.
Curriculum
The flexible nature of this certificate allows you to enroll in a variety of courses, available online and on campus.
Courses in our program are available online and on campus. You will complete six courses, for at least 18 credits. The six courses are listed as follows:
ECON 1400 Principles of Macroeconomics
ECON 1450 Principles of Macroeconomics
STAT 2510 Applied Probability
MATH 2700 Fundamentals of Financial Math
BUS 2800 Managerial Finance
STAT 2830 Basic Statistical Methods 2
The following courses are offered in the Actuarial Science Certificate:
Tuition
Tuition rates for the academic year are published online each semester on the Student Financial Services website.
Careers
Being an actuary is a desirable career with relatively high pay and comfortable working conditions. It is a desirable occupation for career changers, displaced workers, unemployed and underemployed individuals with strong quantitative skills. Actuaries need a Bachelor's degree, and students must complete coursework in economics, applied statistics, and corporate finance, as well as pass a series of exams to become certified professionals.
The work of actuaries is essential to the insurance industry. Actuaries analyze the financial costs of risk and uncertainty. They use mathematics, statistics, and financial theory to assess the risk that an event will occur and then help businesses and clients develop policies that minimize the cost of that risk.
To find out more about becoming an actuary please visit http://www.beanactuary.org/
VA Benefits
The University of Vermont is able to certify VA benefits for this program. If you intend to use VA benefits for this program, please apply to the program and contact UVM's Veterans Affairs Coordinator, David Carlson, via email at dcarlson@uvm.edu or by phone at (802) 656-0581 to inform the university of these intentions.
Exam Preparation
Resources and Links to Prepare for the Actuarial Exams
To become an actuary, you must pass a series of certification exams.
For information about preparing for and taking the actuarial exams, visit these websites:
Actuarial Outpost: The largest social networking site specifically made for actuaries, this site includes a discussion forum, wiki, blogs, resources, and links, including sample exams, to help you prepare for actuarial exams: Exam P, Exam FM, Exam M (MLE and MLC), Exam C, SOA Course 5-8, CAS Exams and Enrolled Actuary exams.
Casualty Actuarial Society: The professional organization's site offers information on gaining admission to the society, taking actuarial exams (Exams 1 through 6), pursuing continuing education, attending conferences and more.
Society of Actuaries: The professional organization's site offers information on becoming an actuary, taking exams, exploring and conducting research, finding jobs, and more. It includes information on everything you need to know about attaining the ASA (Associate of the Society of Actuaries) and FSA (Fellow of the Society of Actuaries) designations and the CERA (Chartered Enterprise Risk Analyst) credential.
Faculty
Our faculty members bring many years of business and teaching experience to UVM's Professional Actuarial Science Sequence. They have created a curriculum that is mapped to the certification exams in Actuarial Science. Throughout coursework, you will study material that is used on exams, allowing you to become familiar with the content and have more potential for success.
Our primary instructors include:
Advising and Student Support
You have the goal; we'll help you achieve it
We are dedicated to helping you access UVM. It is our role to get to know your experience and goals, assist you in choosing courses, guide you through registration, and serve as your resource throughout your time at UVM.
Curious if your past college credits apply at UVM? Want to understand where a program will take you after completion? Looking for resources for financial aid, tutors, or UVM policies? We're here to help.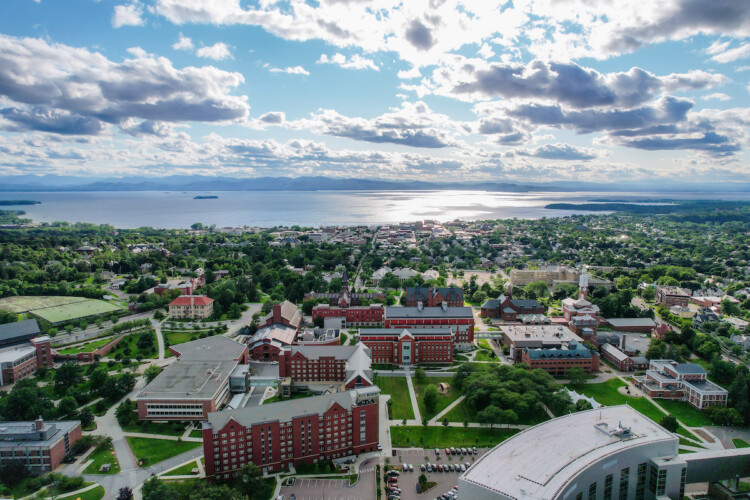 Ready to get started?
Request Information
Submit this form to receive additional program information.