Overview
Discover what college is like and earn credits while in high school
Our program offers high school students the incredible opportunity to experience what it's like to be in college for four weeks during the summer. You'll study alongside like-minded students, learn from renowned professors, and earn three transferable college credits. Courses offered through Summer Academy are exclusively for pre-college students.
Our leading summer academic program allows you to live on campus while you learn. A commuter option is available for those who do not require on campus housing to participate in the academic program and some courses are offered fully online.
There are so many benefits to Summer Academy. You can:
Make your college applications stand out to admissions officers.
Get a feel for what college will be like, and feel more confident going in.
Earn credits like you would from an AP class, with courses not typically offered in high school.
Pay discounted tuition rates or learn tuition-free with Vermont dual enrollment vouchers.
Learn new ideas and perspectives that will help you decide on your major and career path.
"I am so thankful that I had the opportunity to participate in Summer Academy at UVM. By the end of the program, I had met a lovely group of people whom I still keep in contact with, I gained a much clearer understanding of what I want to do, and I feel like I could go to college tomorrow, which I feel puts me ahead of a lot of other students. It was an experience I will absolutely never forget. Now, as a senior, I am applying to UVM as one of my top choices!"

Kate Ciesielski, Health and Medicine
"I would strongly encourage anyone and everyone to attend the UVM Summer Academy if they have a class that meets what they are interested in. It's a really good experience and I would do it again in a heartbeat."

Morgan Burnham, Health and Medicine
"It's a really good experience…to start getting that mentality that this is going to be what is expected of me and I can do this."

Ayden Carpenter
Admissions
Who can participate in Summer Academy?
Students are ideal for admission if they are academically motivated, curious about college life, and meet the following criteria:
Have completed 10th, 11th, or 12th grade
Are at least 15 years old by the start of the program
Highly-motivated and interested in being challenged by college-level academics
Interested in experiencing the University of Vermont
Want to explore a field of study
Students must apply to the program by selecting a course.
Courses & Format
UVM Summer Academy is a 4-week program with 8 days of on-campus instruction followed by two weeks online. One course is offered online only, see the list of courses below.
Course Dates: July 1 – July 26, 2024
On Campus Dates: June 30 – July 12, 2024
Arrive on campus/check in to residential hall on Sunday, courses begin Monday.
Checkout is still being finalized, please check back soon.
Reside on campus two weeks followed by two weeks online.
Complete all coursework online by date: still being finalized, please check back soon
Residential enrichment activities are scheduled for the July 4th holiday.
UVM Summer Academy courses are taught by UVM faculty, and students are evaluated by the same academic standards and procedures as UVM undergraduate students. Completed college credit courses will result in an official college grade and will be added to the student's University of Vermont transcript.
Courses
Whether you're interested in a high school summer medical program, developing your skills as a writer, or simply exploring a class not offered in high school, our Summer Academy courses will help you prepare for your future.
UVM Pre-College Residential Enrichment Learning Community Experience
The UVM Pre-College Residential Enrichment Learning Community is designed to prepare high school students for life in college and beyond. Students live in campus housing, experience campus life, and learn about the college admissions process. Students also gain an introduction to a variety of University of Vermont resources.
If you aren't seeing the answers to questions you may have here, visit our FAQ for more information.
"I think it's always fascinating for high school students to really embed themselves in a college environment…there's a huge value in being here. For some, the idea of college is a little bit abstract and so demystifying that is really important. This is something students can do and be excited about."

UVM Professor Tom Wilson
Student Stories
"I'm really glad I took this course. It allowed me to see a glimpse of what college will be like and kept me occupied during the summer. I feel a lot more confident in my academic pursuits, and learned a lot about my own learning style in a very independent environment. I wanted to see what studying neuroscience is actually like before I committed to it."

Anonymous, Introduction to Neuroscience
"I'm a super outdoorsy person, so I can't wait to go rock climbing and camping. I am also an extrovert, so I can't wait to talk with people on campus. The Summer Academy program really does expose you to the environment that you are about to come into."

Mish Wilson, Storytelling with Photographs
"The biggest reason I went to Summer Academy was that I knew college is something I want to do. I wanted to save money, take a college course, and decide whether medical school is possible. After UVM, I've found myself interested in neuroscience, neurosurgery, and radiology—any of those related to surgery."

JeanPaul Habyalimana, Health and Medicine
"It's a unique experience that you can't get anywhere else. It really opened my eyes to what a college course would be like and different topics that I wasn't really aware of before. Originally, when I took the course, I was thinking of going into college as an environmental science and studies major, but it helped me broaden my understanding of these topics. Ultimately, I landed on geography, which is similar in many ways."

Bayla Steinke, Facing Environmental Futures
"I thought this was a fantastic class and Ms. Ray was a great teacher!"

Natalie Preston, Biomedical Science and Human Disease
Cost
High school students receive a 50 percent in-state/out-of-state academic year tuition reduction. Vermont residents can learn tuition-free through Vermont's Dual Enrollment Program!
Residential Prices (living on campus)
Dual Enrollment – In-State Vermont High School Students – 2024 Price
* The tuition price above reflects a reduced rate through Dual Enrollment.
In-State Vermont High School Students – 2024 Price
Out-of-State High School Students – 2024 Price
* The tuition price above reflects a 50% savings from out-of-state academic year tuition for high school students.
---
Commuter Prices (Not residing on campus)
Dual Enrollment – In-State Vermont High School Students – 2024 Price
* The tuition price above reflects a reduced rate through Dual Enrollment.
In-State Vermont High School Students – 2024 Price
* The tuition price above reflects a 50% savings from in-state academic year tuition for high school students.
Out-of-State High School Students – 2024 Price
* The tuition price above reflects a 50% savings from out-of-state academic year tuition for high school students.
---
Summer Academy Financial Policies
Program Requirements: While doing the UVM Summer Academy program, the participant must be enrolled in a UVM Summer Academy course throughout the duration of the program. If the participant elects to withdraw from their course once it has started, they are required to speak with a Summer Academy Advisor. If the participant does not maintain enrollment in a Summer Academy course, the participant will be required to leave the program without refund.
Tuition: The cost of the tuition is variable based on the student's residency status including: in state, out of state, and dual enrollment.
Cancellation & Medical Withdrawal Policy: All cancellation requests must be sent via email at learn@learn.uvm.edu. UVM tuition will be refunded based on the UVM add/drop policy deadlines. For a medical withdrawal the medical condition must be documented by a physician as one that prevents participation in the program.
Please note: The University of Vermont reserves the right to cancel any programs.
For more information and answers to common questions regarding payment see our FAQ.
Dual Enrollment
What is Dual Enrollment?
A statewide program for high school juniors and seniors, to access up to two college courses with tuition fully reimbursed through a voucher system approved by their high schools.
Voucher requests open in mid-February (date TBD).
A voucher only covers the cost of tuition (up to four credits). Students are responsible for the Comprehensive Fee and, if applicable, specific lab/studio/program fees. Please go to Tuition and Fees and refer to "**Part-Time Student Fees."
The Cost of parking, books, and transportation to/from the University is not included.
In addition to Summer Academy, many University of Vermont courses are available through this program including Calculus, Computer Science, Human Biology, Psychology, and English. Courses are offered during the summer and academic school year, online and on campus.
Funding is dependent on Vermont Legislative approval.
For more information, contact our main office: (phone) 802-656-2085 (email) learn@uvm.edu
Who's Eligible?
High school students who are Vermont state residents are eligible for two vouchers during their junior or senior years in high school. Students are not eligible to use a voucher the summer after they have graduated from high school. Students must apply for a voucher for the semester they wish to enroll in a dual enrollment course and seek approval by their high school. Students who attend an independent high school and whose tuition is not paid for by their hometown, are not eligible for a voucher.
Program Detail
The voucher covers the cost of tuition for up to a 4-credit course at any of the participating colleges. The voucher does not cover the costs of materials and textbooks. Some funding is available through VSAC, to help cover these additional costs, for students who are eligible for free and reduced-price lunch.
Vouchers are awarded on a semester-by-semester basis, and unused vouchers expire every semester. (You can apply again.)
Students must apply for a voucher whether they take a course on a college campus, online, or take a course at their high school for college credit.
Students must get approval for a dual enrollment course from their high school to ensure they will receive high school credit. (For a voucher to pay for a college course, it must count as credit towards graduation at the student's high school.)
If a student changes their mind and wants to attend a different college, the student needs to apply for another voucher.
If the student drops the course within the college or university's published add/drop period, the voucher will not be applied, and it is available for use in a different semester.
For more information, please visit the State of Vermont Agency of Education Dual Enrollment Website. Apply for a voucher through the Vermont Agency of Education
Student Support
UVM Pre-College Enrichment Learning Community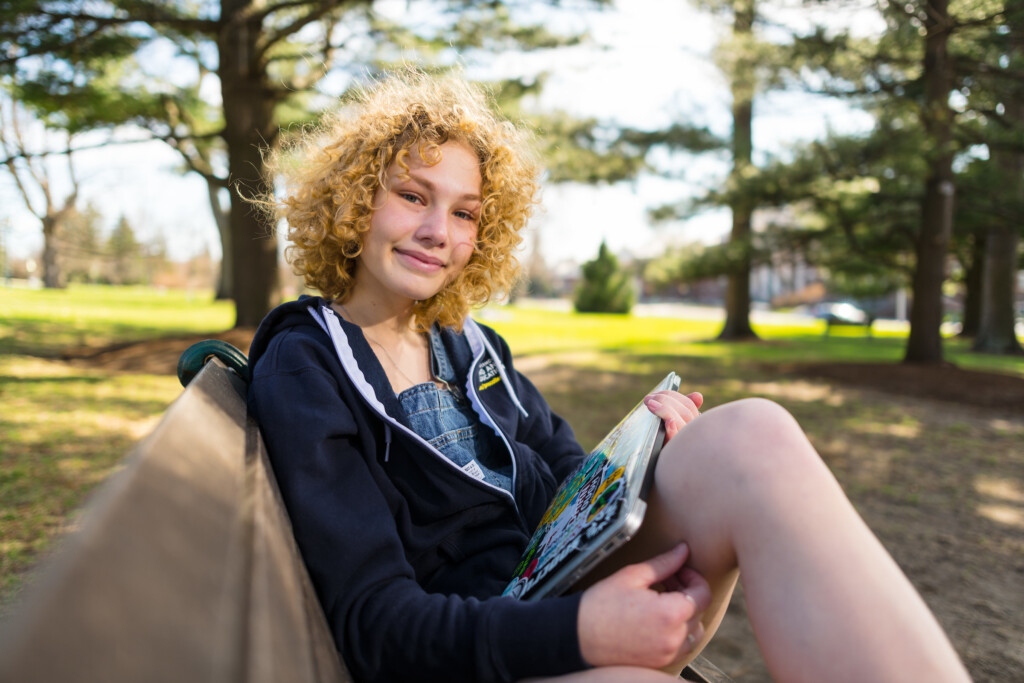 As part of your Pre-College learning experience, you will have access to the UVM Pre-College Enrichment Online Learning Community, designed as an educational and interactive resource to support your UVM courses. You will be part of this community to receive important information about academic updates and deadlines, develop your study and learning skills, participate in upcoming events and activities, connect with other students, and explore the many resources and opportunities provided through UVM and other organizations.
A peek at what is offered through the Online Learning Community:
Orientation

An online introduction to the Community, tech tools, and effective online learning to prepare you for your courses.

Workshops

Admissions and College Prep
Effective Learning and Study Techniques
Holistic Approaches to Learning – Self-Care & Well-being

Virtual UVM Tour
UVM Library Access
Connection to UVM Resources

ADA/ACCESS accommodations
Tutoring Center
Undergraduate Writing Center
Center for Health & Well-Being
Campus Living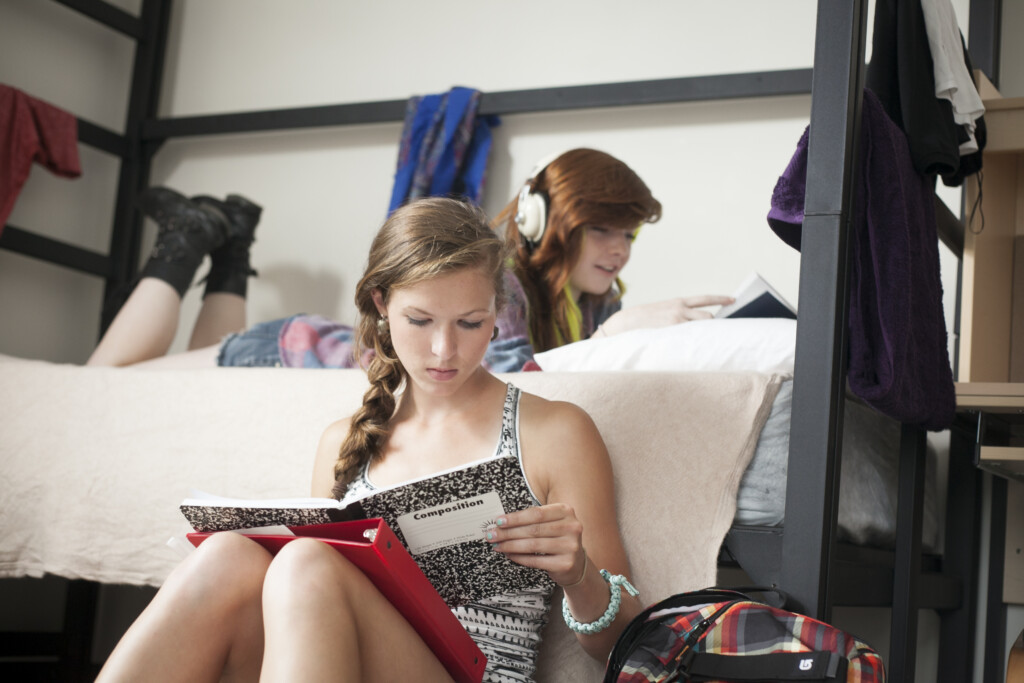 Summer Academy students choosing to live and eat on campus are housed together for two weeks in the same residence hall.
As a part of this residential learning community, you will deepen your understanding of yourself and develop meaningful relationships. The activities planned throughout the week after class and over the weekend, and the spontaneous happenings in the hall, will help you make the most of this pre-college experience and encourage you to become more connected, engaged and successful. The Summer Academy activities listed below support the Four Cornerstones of UVM's Department of Residential Life – Enhancing Learning, Community & Civic Engagement, Advancing Diversity & Inclusion, and Health & Wellness.
Draft SUMA 2024 Schedule (subject to change)
Enhancing Learning
Campus Tour
College Admissions Workshop – designed to help students prepare for their college application
Community and Civic Engagement
Events on the Green: Circle time and Activities
Indoor/Outdoor Games and Entertainment
Health and Wellness
MetroRock – ropes course and climbing wall
Burlington Farmer's Market & Walk on Church Street
Burlington Surf Club/Beach Activities – TBD
VT Lake Monsters Baseball game
Sunset cruise on the Spirit of Ethan Allen
Spare Time – bowling and laser tag
Independence Day Activities
Students do not have class on July 4 as it is an observed holiday at the University of Vermont. Students will be participating in enrichment activities on July 4.
Residential Housing
Summer Academy students will be staying in our resident halls on the UVM campus. Students are supervised 24/7 by a team consisting of a Residential Director and several Residential Assistants.
Dining Program
Summer Academy students enjoy the ease and convenience of a UVM Summer Dining Plan.
Your main dining hall will be determined as we get closer, but most everyplace on campus is within a 10 minute walk. You will have some retail points that can be used across campus at other locations and in the food stores. The dining plan included in your program fee grants you 3 meals per day, except check-in day and check-out. Check-in day there will be a BBQ mid-afternoon and check-out day breakfast will be available. Also included are a total of 40 Retail Points that students can use for other dining options across campus.
Additional Retail Points can be added to existing accounts by contacting the Meal Plan Office. Visit the University Dining Services for additional information.
FAQ
Advising and Student Support
You have the goal; we'll help you achieve it
We are dedicated to helping you access UVM. It is our role to get to know your experience and goals, assist you in choosing courses, guide you through registration, and serve as your resource throughout your time at UVM.
Curious if your past college credits apply at UVM? Want to understand where a program will take you after completion? Looking for resources for financial aid, tutors, or UVM policies? We're here to help.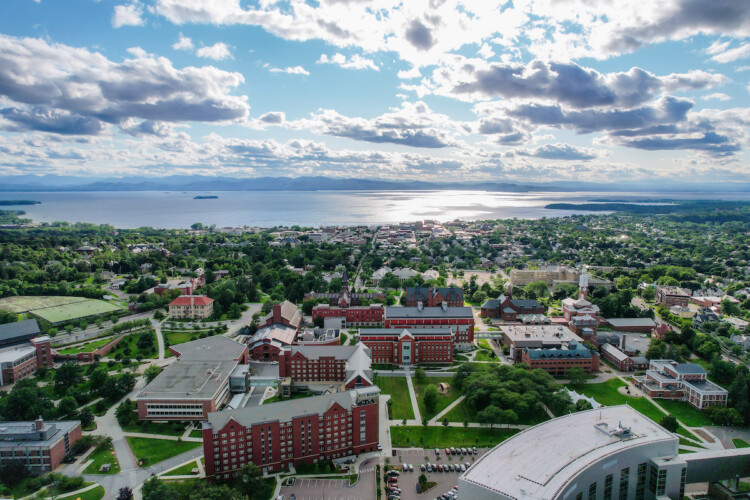 Ready to get started?
Request Information
Submit this form to receive additional program information.