Overview
UVM's Post-Bacc Pre-Med program is your solution to realizing your future as a healthcare provider. We are excited to support you in your journey. Here in Burlington, Vermont, situated on the shores of Lake Champlain and voted one of the nation's top twenty college cities by Princeton Review, you will have the opportunity to obtain your pre-health pre-requisite requirements and take advanced science courses taught by UVM Larner College of Medicine Faculty in person or online. Our 12-24-month program helps students pursue medical, dental, veterinary, pharmacy, physician assistant, nurse practitioner, physical therapy, occupational therapy, and other health professions.
+25 year track record
UVM's Post-Baccalaureate Program is backed by over 25 years of experience helping students gain admission to medical school.
Medical school on campus
Based at a leading academic medical center, teaching hospital, and Level I trauma center, UVM's Post-Bacc program is aligned with the UVM Larner College of Medicine and the UVM College of Nursing and Health Sciences.
Research, patient care, and shadowing opportunities
Access research on campus and direct patient care experience with the UVM Health Network or other urban and rural health clinics in the area.
Customized curriculum & support
Chart your own course, start in any semester, and finish within 12 to 24 months. Your pre-health advisor and peer mentors will guide you every step of the way.
Committee letter of endorsement
UVM's Pre-health Committee Letter Process will enable you to highlight and present your academic and personal strengths in your medical or health professional school application.
Linkage agreements
You are guaranteed an interview with schools on our linkage agreement list, provided you meet the professional school guidelines and minimum GPA requirement.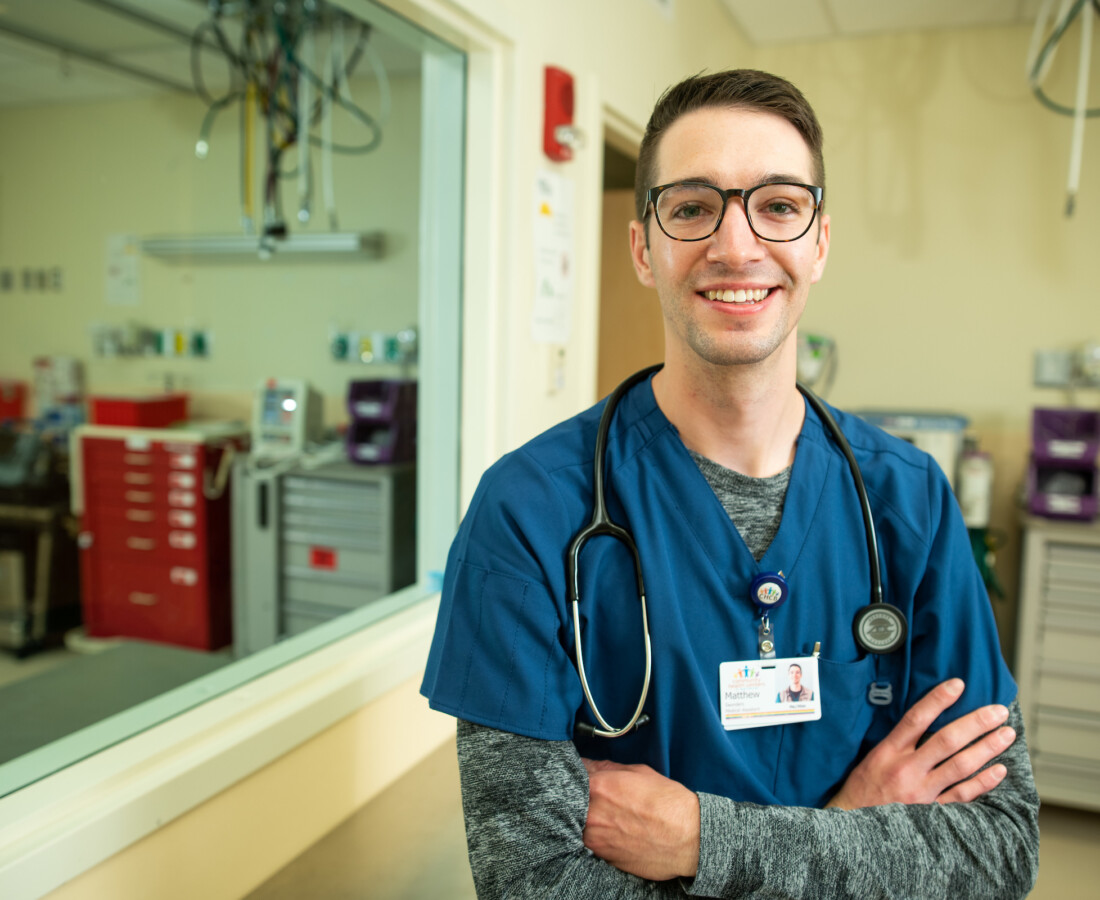 Be ready for medical school in one year
A high percentage of our post-baccalaureate program students successfully matriculate into medical school *
70%

of students on a pre-med track matriculated into a M.D./D.O. program. Well above the national average of 43 percent.

53%

of students invited to interview at Larner College of Medicine, are accepted
*These statistics are representative of those applying to medical school since 2019, many of our students are successfully applying to other health professional schools, and others often do not apply within one cycle.
Admissions
UVM's Post-Bacc Pre-Medical program is right for you if you:
Have a bachelor's degree with a GPA of 3.2 or higher and a strong academic record.*
Lack the science and math courses needed as a pre-med, pre-vet, pre-dental, pre-physician assistant, or pre-health student.
Are committed to advancing in the field of health and medicine.
Want personalized advising and one-on-one guidance on your medical career journey.
* Exceptions may be made for those who have less than a 3.2 GPA, but who are able to demonstrate an aptitude for academic success based on supporting information collected during the application process including your personal statement and your letters of recommendation.
Tracks
Choose the Post-Bacc Pre-Med curriculum to achieve your goals
Each of the post-baccalaureate program tracks is built specifically around your career goals.
Our pre-health advisors will also work with you to ensure you understand the curriculum, research, and patient care opportunities that will support your medical or healthcare application.
With our specialized pre-health tracks, you'll get the education you need to be successful in your field of interest. Choose from:
Other health professional school prerequisite tracks are customizable for you, such as optometry, podiatry, naturopathy, nurse anesthetist, anesthesiologist assistant, and more.
Student Stories
Stories
Meet some of our students.
From philosophy to environmental science majors, Post-Baccalaureate Studies students come from a wide range of educational and professional backgrounds.
Michael's journey from finance to medicine
UVM's Post-Bacc students in the community
Here's a look at some of the locations where UVM Post-Bacc Pre-Medical students have had research and direct patient care experiences.
Patient Care
John Hopkins Hospital
UVM Medical Center
Vermont Gynecology
Community Health Centers of Burlington
Department of Veteran Affairs
ScribeAmerica
Howard Center- First Call
Volunteer Positions
Howard Center
Circle VT
Medical Reserves Corp in D.C.
American Red Cross
Children's Miracle Network
Central Vermont Home Health & Hospice
McClure-Millerxc Respite House
Colon Cancer Coalition
Research Opportunities
UVM Larner College of Medicine Vaccine Testing Center
UVM Larner College of Medicine Cancer Center
Biohaven Pharmaceuticals
UVM Medical Center
Children's Hospital of Philadelphia
Children's National Hospital in D.C.
UVM Department of Psychiatry
SUNY Upstate Child and Adol Psychiatry Clinic
Cost & Time
Tuition will vary whether you're in-state or out-of-state, how many credits you take each term, and your personalized academic plan.
The average Post-Baccalaureate Pre-Medical student at UVM takes 26 credits during the academic year and 8 in the summer. Most students complete the program in one 12-month period. It is possible to stretch your program out to 18 or 24 months, depending on your circumstances.
For information about Professional and Continuing Education tuition and financial aid, please visit Student Financial Services (refer to Rates for Professional and Continuing Education (PACE) & On-Campus Undergraduate Certificate Programs). Summer tuition is offered at a discounted rate and can be found here. To get started, speak with an enrollment advisor who can help you customize your course plan and cost.
Scholarships
UVM offers a scholarship to the first 20 admitted and enrolled students who are beginning the program in the summer term. The scholarship will cover the cost of one course (3 or 4 credits). To receive the scholarship, you must successfully complete two or more summer courses. There is no need to apply; your advisor will notify you if you are eligible for the scholarship.
UVM recognizes that financial barriers may prevent students from completing the Post-Baccalaureate Pre-Medical Program. The Post-Bacc Pre-Med scholarship is intended to assist students in program completion, interested students are encouraged to speak with an advisor about scholarship and financial aid opportunities.
Scholarships do not have to be repaid and will be awarded to pay educational expenses (tuition, fees, textbooks, educational supplies) previously incurred or expected to be incurred.
* 2023 scholarships have closed. Please check back for 2024 scholarship opportunities.
After UVM
We'll prepare you to successfully gain admission into medical school or health professional school. Here's a look at some of the schools our students have gone to after they completed their post-baccalaureate program at UVM. For a more detailed list, see our FAQ.
Brown University
Columbia
Colorado
Dartmouth
Johns Hopkins
Michigan State University
Tufts
University of Vermont
Medical school linkage agreements
One of the many benefits of attending UVM for your Post-Baccalaureate Pre-Medical education is that you can take advantage of linkage programs when it comes time to apply to medical schools or other health professional schools.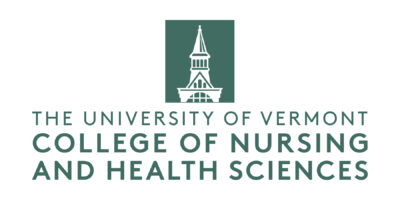 FAQ
Individualized advising
You'll work one-on-one with an advisor to create a course plan and connect with services and faculty.
Post-Bacc peer ambassadors
Current and former students share best practices and offer drop-in hours and study groups for interest areas, such as MCAT, CLP, and time management skills.
MCAT and interview prep
Access resources to prepare for your MCAT and med school application. In addition, UVM offers a discounted Kaplan MCAT Program.
Live sessions & workshops with health professionals
Virtual sessions with experts on topics moving you towards a successful candidacy for health professional school.
Post-Bacc Pre-Med Hub
Virtual community space to receive program updates, direct patient care and research opportunities, and to learn about community events.
"The program is an awesome, collaborative environment. The education you get is thorough and really prepares you for the MCAT/DAT. Teachers even teach test-taking tricks for standardized exams during their lectures…Some of my highlights are the fact that tThe teachers were ALWAYS available for extra help, and the friends I made were ALWAYS willing to help/provide study companionship. Whatever you need to do to make yourself a more competitive applicant, you can do it at UVM."

Saloni M., 2017 Post-Bacc dental program student
Your post-baccalaureate program advisor
The UVM pre-health advisor will help you understand the curriculum, research, and patient care opportunities, and guide you through the application cycle and requirements for our school linkage programs. They will work with you to build a customized academic and professional plan, and to prepare for the Committee Letter Process.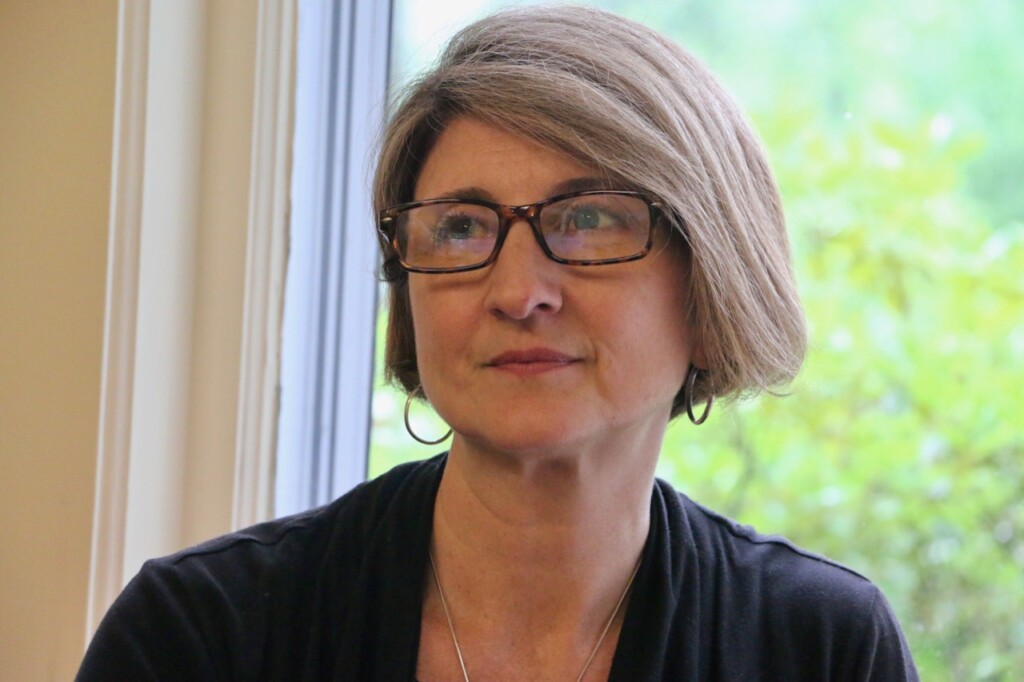 Application Process
To apply, you will need to submit the following documents:
Complete Online Application

You may choose to submit either the UVM Post-Bacc Online Application or the Post-BacCAS Application. If you are applying for a Post-Bacc Pre-OT, Pre-PT, or Pre-NP, we recommend choosing the UVM Post-Bacc Online Application.

Application Fee (see online application)
Personal Statement
2 Letters of Recommendation
Unofficial Transcripts
Once all your application materials have been received by UVM, our application review committee will review your materials and notify you of our decision of admission. Application and admission decisions are conducted on a bi-weekly basis.
If you are using the Post-BacCAS application, you do NOT need to submit a separate UVM application.
UVM Online Application Checklist
Online Application – Complete your online application here. You may begin your application at any time, save your progress, and return to it later.
Personal Statement – Your personal statement is an opportunity for you to describe your reasons for pursuing a career in healthcare.
Two Letters of Recommendation – As part of the online application, you will be required to identify two professional and/or academic references that should be current within the last two years. Your references should be able to provide an informed opinion regarding your motivation, your intellectual ability, your work ethic, and your personal qualifications. We highly recommend that at least one of your references is academic in nature. Once you've submitted your online application, we'll send a link to your references which will allow them to submit their letters of recommendation directly to our review committee.
Unofficial Transcripts – you will be required to attach unofficial transcripts of all academic work completed and/or in progress. Be sure your transcripts clearly display your name and the administering institution's name.
Application Fee – After completing your online application, a $50 application fee will be required prior to submitting your materials.
If you have questions along the way about our admissions requirements or application process, be sure to reach out to our advising team by emailing Learn@uvm.edu.
International Student Application Deadlines
In order to allow sufficient time to process applications and immigration documents for international applicants, the Post-Bacc Pre-Med Program recommends that applicants submit their application and supporting materials as early as possible. Although deadlines posted by the program may be different, international applicants must submit their documents by the following dates:
Deadline to Submit Complete Application
Fall Term: June 1
Spring Term: October 15
Summer Term: February 15

*Once you have officially accepted the Post-Bacc Pre-Med Program's offer of admission, the Office of International Education will contact students to request their immigration documents.
Evidence of Financial Support
For purposes of obtaining a visa, the United States Immigration and Naturalization Service requires that all international students submit evidence of independent financial support in the form of a signed statement from a bank or scholarship source.
After you have officially accepted your offer to UVM, the appropriate form and instructions will be sent to you from the Office of International Education.
Please note that all documents showing evidence of financial support should go directly to the Office of International Education.
Documents not issued in English must be accompanied by a notarized English translation.
English Proficiency Examination
The Post-Bacc Pre-Med Program may require international applicants whose native language is not English to submit an English proficiency Exam (TOEFL, IELTS, Duolingo) unless they have completed a degree in the United States.
For further information about the TOEFL or IELTS exams, please see the following websites:
Linkage Agreements
One of the many benefits of attending UVM for your Post-Baccalaureate Pre-Medical education is that you can take advantage of linkage programs when it comes time to apply to medical school, or other health professional school.
As a UVM Post-Baccalaureate Pre-Medical Program student, you are guaranteed an interview with schools on our linkage agreement list, provided you meet the professional school guidelines and meet a minimum GPA requirement in your Post-Baccalaureate Pre-Medical Program.
Ready to get started?
Request Information
Submit this form to receive additional program information.